Contact Seller
* required field
Well Known Eyelash Extension Franchise - Location 1 of 2 - SC2060
Listed by Business Broker
Asking price $499,000
Sacramento, CA
---
Cash Flow: No Data
Gross Revenue: $1,120,627
EBIT DA: No Data
FF&E: $151,493
Inventory: $14,000
Established: 2016
Type: Franchise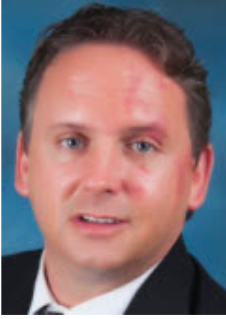 Business listed by:
Brett Sargent
Sunbelt Business Brokerage of Sacramento
(916)8002090
---
Business Description:
Primary Business Category: Beauty Salons


These Northern California based Eyelash Extension Franchises (4 in total) are California S Corporations and have been in operation for 3 to 5 years (dependent upon location). These well-established businesses have proven to be leaders in the eyelash and beauty services industry as they continue to provide high-quality eyelash services with an unparalleled reputation in Northern California and Nationally. Clientele enjoy a contemporary studio design with a clean and welcoming environment. Services are provided by Licensed Cosmetologists and Estheticians in private suites to ensure the most relaxing and customized experience possible. Thorough consultations with these professionals allow clientele to elevate their style and customize their look by selecting a style that's best suited for your eyes, face shape and lifestyle. In addition to the expertise the licensed Cosmetologist and Estheticians already possess, advanced training is provided by each location to ensure best in the industry, quality control and consistency. Eyelash extensions are one of the biggest innovations in the beauty industry and are far from a short-term craze. It's a booming trend that's rapidly becoming the crowd-favorite all around the world. With masks not going away soon, there is a significant trend on individuals focusing on their eyes. According to research from Grand View Research, Inc., the individual false eyelashes market is expected to have a CAGR of 6.0% from 2019 to 2025. Synthetic lashes already account for 60% of the market when compared to natural lashes. Moreover, their market share is expected to grow at a faster rate than their natural lashes counterpart.
---
Competition Description
This franchise is well known in the industry and provides consistent and reliable services from well trained staff. Staff are trained on all of the latest techniques and technologies. There are other individual shops and smaller chains, but no where near the quality, hours of operation, consistency and customer service these locations provide.
---
Growth / Expansion overview
This business lends to continued opportunities and for new and repeat business with Membership options available and has demonstrated longevity and loyalty in its clientele with many memberships dating back to the businesses first months in operation. All locations are centrally located in a busy shopping center. Growth can be obtained through increased marketing in the local market and with the addition of personnel to provide services.
---
Support / Training Comments
A new location would take approximately 9 to 12 months to build out with costs ranging from $500,000 to $750,000. With the increased building costs seen nationally, the cost to buildout have increased 25-40%. These locations are already built out and up and running, with an existing customer base. The Seller is willing to train the new Owner for up to 4 weeks at 30 hours per week. Extensive training is provided by the Franchisor. Seller is willing to provide additional training at mutually agreed upon terms.
---
Financing Comments
Seller is willing to finance up to 25% of sale price at 6% interest over 3 years. Amount of financing will depend on the offer price and quality of the buyer.
---
Reason For Sale
The Sellers are looking to move on to new ventures.
---
Home Based: No  
Year Established: 2016  
Franchise: Yes  
Year Acquired: 2016  
Willing to Train: Yes  
Relocatable: No  
Required Licences:
---
Is Property Leased: Yes  
Real Estate Available: No  
Real Estate Included: No  
Real Estate Value: N/A  
Real Estate Asking: N/A  
Days Open: Monday-Sunday  
Hours Open: 8am to 9pm, M-F, 9am to 7pm Sat & Sun  
Fulltime Employees: 1  
Part time Employees: 10  
Is Management Staying: No  
Distressed: No  
Monthly Payroll: ON REQUEST  
Building Size: 2720 sq ft  
Monthly Rent: $7,654  
Lease Expires: 10/31/2026  
Lease Miscellaneous: CAM $1525.89
Broker: ProEquity Asset Management Corporation License ID: 01870526
---
Selling Reason:
The Sellers are looking to move on to new ventures.