Contact Seller
* required field
Award Winning Lake Tahoe Located Massage and Skin Care Business - SC2070
Listed by Business Broker
---
Cash Flow: $38,483
Gross Revenue: $115,431
EBIT DA: No Data
FF&E: $8,000
Inventory: $3,000
Established: 2012
Type: Independent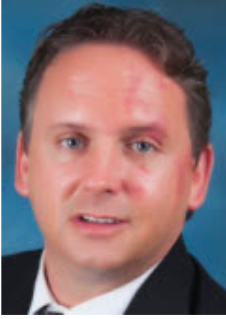 Business listed by:
Brett Sargent
Sunbelt Business Brokerage of Sacramento
(916)8002090
---
Business Description:
Asking Price: $149,000
Gross Revenue: $115,431
Cash Flow: $38,483
Down Payment: N/A
FF&E (Included): $8,000
Inventory: $3,000
Financing: No
 Business Location
Placer County, California
Primary Business Category: Hair, Nail, and Skin Care Services


This Northern California Massage and Skin Care Business is a California Sub-Chapter S Corporation and was started 9 years ago and has been under current ownership since inception. Set up as a Day Spa, this business offers customized facials using professional skin care products, airbrush tanning services, full body waxing, eyelash extensions and aromatherapy treatments. They also offer hot stone massages, pregnancy massages and Signature massages just to name a few. They also have an Infrared Sauna available for clients as well. A short drive to such prestigious locations as Incline Village, Kings Beach, Northstar and Squaw Valley - you can enjoy phenomenal surroundings while receiving relaxing spa services.
---
Competition Description
A large portion of the business directly comes from word of mouth and repeat customers as well as vacationers in the region, but they perform marketing in several venues including Facebook, Yelp, and their website. While there is competition, there is no spas in town which makes them unique. Their focus is more on local and second homeowners as far as targeting, but they do get some tourists in the region as well. Since the focus more on locals, that makes them unique and allows them a consistent revenue stream. Other items that make them unique to the competition include reviews, location, reputation, atmosphere, and parking.
---
Growth / Expansion overview
The area where the business is located has been growing tremendously, especially given the WFA (Work From Anywhere) environment that has now developed. The surge in part time and full-time residents has also brought a surge in personal services. Additionally, the median home prices in the area have risen, bring in a new type of clientele that is better suited for self-care.
---
Support / Training Comments
The Seller is willing to provide training at 40 hours per week for 2 weeks for the new Owner. Any additional training beyond this time would be agreed to at mutually agreed upon terms between the Buyer and Seller.
---
Home Based: No  
Year Established: 2012  
Franchise: No  
Year Acquired: 2012  
Willing to Train: Yes  
Relocatable: Yes  
Required Licences:
---
Is Property Leased: Yes  
Real Estate Available: No  
Real Estate Included: No  
Real Estate Value: N/A  
Real Estate Asking: N/A  
Days Open: Monday-Sunday  
Hours Open: 10am to 6pm  
Fulltime Employees: 0  
Part time Employees: 0  
Is Management Staying: No  
Distressed: No  
Monthly Payroll: ON REQUEST  
Building Size: 1100 sq ft  
Monthly Rent: $1,716  
Lease Miscellaneous: $516 of Monthly Rent is CAM Charges
Broker: ProEquity Asset Management Corporation License ID: 01870526
---
Selling Reason:
Owners want to pursue other interests