Contact Seller
* required field
Men's Grooming Franchise in Northern California - SC2072
Listed by Business Broker
---
Cash Flow: No Data
Gross Revenue: $200,000
EBIT DA: No Data
FF&E: $150,000
Inventory: $2,000
Established: 2019
Type: Franchise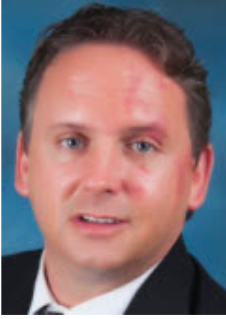 Business listed by:
Brett Sargent
Sunbelt Business Brokerage of Sacramento
(916)8002090
---
Business Description:
Asking Price: $174,999
Gross Revenue: $200,000
Cash Flow: ON REQUEST
Down Payment: N/A
FF&E (Included): $150,000
Inventory: $2,000
Financing: No
 Business Location
Placer
Confidential
California
Primary Business Category: Barber Shops


This Northern California based Mens Grooming Franchise is a California Limited Liability Company and has been in operation since the end of 2019. Services include premium and classic haircuts, head shaves, face shaves, skin treatment, beard grooming, coloring, manicures, pedicures, and hair removal. Included with the sale are two franchise licenses, each with approximately 8 years left on the license and both located in the same city. Only one license has a physical location, the other license would need to be built out and established. Complimentary alcohol is served to guests as well to give that "man cave" relaxing setting.
---
Competition Description
Male grooming has expanded in recent years since it has been trendier for men to receive services at locations. The men's grooming products market was valued at $55.2B in 2020 and is expected to grow at a rate of 4.3% annually over the next 5 years. This market is primarily driven by the increasing consciousness among male consumers about personal wellness and appearance. The largest market is in North America. Personal grooming boosts confidence and defines your personality.
---
Growth / Expansion overview
This business has a loyal following even though they have been in operation a short time. Growth can be obtained through increased marketing in the local market and with the addition of qualified employees experience in barbering (even if not experienced, training can be provided). Expansion is possible by building out the second licensed location.
---
Support / Training Comments
The Seller is willing to train the new Owner for up to 2 weeks at 20 hours per week. Extensive training is provided by the Franchisor.
---
Home Based: No  
Year Established: 2019  
Franchise: Yes  
Year Acquired: 2019  
Willing to Train: Yes  
Relocatable: No  
Required Licences: Business License
---
Is Property Leased: Yes  
Real Estate Available: No  
Days Open: Wednesday-Sunday  
Hours Open: 11am to 6pm  
Fulltime Employees: 2  
Part time Employees: 5  
Is Management Staying: Yes  
Distressed: No  
Monthly Payroll: ON REQUEST  
Building Size: 1250 sq ft  
Monthly Rent: $4,914  
Lease Expires: 12/31/2023  
Lease Miscellaneous: CAM of $1197 included in total monthly

Broker: ProEquity Asset Management Corporation License ID: 01870526
---
Selling Reason:
Seller's would like to pursue other ventures