Franchise Request
* required field
About K9 RESORTS
---
Liquid Capital: $250,000
Net Worth Requirement: $750,000
Franchise Fees: $49,500
Royalty: 7%
Training and Support: Available
Home Office: Fanwood, NJ
CEO: Steven Parker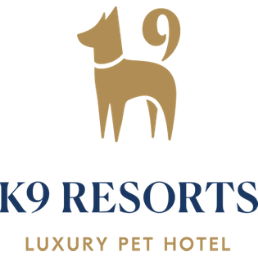 ---
Investement Range $1,247,948 - $1,789,360
---
ABOUT K9 RESORTS Franchise
INTERNATIONALLY RECOGNIZED, MULTI AWARD-WINNING PET CARE
At K9 Resorts Luxury Pet Hotel, we strive to provide the best pet care experience for your dog. We would like to take this time to thank you for your interest in our premier pet resort. Our love for animals can be traced back to 1999, when our Founders and CEOs, Steven and Jason Parker, were just 14 and 12 years of age. Steven and Jason started their own pet sitting business called K-9 Guardians Professional Pet Sitting because they loved dogs, and the thought of earning a few extra bucks at such a young age was exciting to them. Later on, the young entrepreneurs realized they wanted to make pet care their careers and, in 2005, K9 Resorts Luxury Pet Hotel was born in Fanwood, NJ.
We're proud to be internationally recognized and trusted for a variety of reasons, some of which include our:
Flawless customer service

Cage free luxury boarding

Loving and caring staff

State of the art facilities
Numerous groomers, veterinarians, trainers, and other local pet professionals prefer K9 Resorts because they feel it appropriately accommodates pets' needs. Not only do they recommend our dog care resort to their clients, many of their pets board here as well. We consider this to be the highest compliment any pet care facility can receive and it is something we are enormously proud of.
MULTI AWARD-WINNING PET CARE
K9 Resorts Luxury Pet Hotel is honored to have been rated the top pet care franchise in the nation by the IBPSA. Our luxury pet resorts have been referred to as the best pet service providers by New Jersey Monthly Magazine, Monmouth Health & Life Magazine, New Jersey Monthly Magazine, The Courier News, and Suburban Essex Magazine.
Some notable features our internationally recognized facilities offer include:
Fully computerized, accurate, and reliable reservation system

A top-of-the-line PetAirapy UV air purification and ventilation system

Hospital-grade sanitation procedures

State-of-the-art flooring systems with built-in Microban antimicrobial protection

Premium Kuranda dog beds

Cage-free options for maximum comfort
Our team of pet care professionals takes the time to understand the individual needs of our guests and you can trust us to take the time to accommodate your dog's needs as you see fit.
WHAT MAKES K9 RESORTS DIFFERENT
Our state of the art facilities have been consistently rated within the top three in the nation and provide world class accommodations and care to our guests. We are proud to lead the way in the pet hospitality industry. Our entire facility is split into separate zones to reduce the number of guests that occupy one area. While this carefully designed layout is a more expensive way to construct a pet care facility, it significantly reduces pets' stress levels when they are boarding with us. Your dog's comfort and your peace of mind are our top priorities.
On behalf of the entire team at K9 Resorts, we would like to thank you for your interest in our award-winning pet care facility. Please reach out to us for more information about how we can accommodate your pet's needs and exceed your expectations.
A Scalable System for Pet Business Owners
In order to create scalable success, we provide structured business processes geared toward one thing — your success in opening and operating the best dog resort. Carefully honed over 15+ years, the K9 Resorts business model is built on precision, ensuring client satisfaction at every visit. Whether you hire a general manager or oversee the business yourself, our turnkey systems will fuel your success.
Highly Refined Business Operations

Expert location selection assistance

Refined hiring and training protocols

Marketing and tech platforms

Unparalleled Pet Care

Luxurious accommodations

Customized pet care options

Ultra-hygienic facilities

Internationally recognized

Multi-award winning brand

Growth-Oriented Culture

24/7 franchisee support

Checklist-based duties

Valuable updates and alerts
THE OPPORTUNITY
A flourishing industry is at the heart of the K9 Resorts opportunity. Dogs are not only great companions, they help kids learn responsibility, assist veterans and people with disabilities, and boost our emotional well-being.
Revenue is at record levels and has grown steadily over the past five years—fueled in large part by increased spending on pet services. Better yet, the American Pet Products Association reports that the pet industry is recession-proof.
The Breakdown
High-quality pet care is in demand, nearly 65% of U.S. households have at least one dog and Americans spend $90 billion on their pets annually. Millennials, in particular, are treating their pets like family members and are willing to invest in premium products and services.
72% of millennials have pets

Average annual spending per pet is $1,285

Social media pet influencers are flourishing

Baby boomers, who are often empty nesters, are also big pet lovers. In fact, they were the first generation to bring animals indoors and treat them like family.

40% of baby boomers have pets

90% of boomers say dogs have a positive impact on their lives

The 55+ population spends more, year over year, on pet care and services3
Not surprisingly, the pet services industry has grown steadily for 25 years with no signs of slowing down. K9 Resorts is proud to be part of that growth, creating stress-free environments for dogs—and lucrative business opportunities for franchisees.
CARE & OPERATIONS
We serve the canine community with passion, integrity, and respect. We apply the same level of care to all aspects of our business operations. Why? So that every guest, in every location, receives the same high-quality service.
Here's How We Do It:
Care for Pets
Providing the ideal, stress-free environment for pets takes precision. We achieve this through customized programs suited to each dog's temperament, ultra-hygienic cleaning methods, and the most luxurious accommodations in the industry.
Care for Franchisees
Providing a scalable business model means refining every aspect of ownership—from location selection to training to growth strategies. Franchisees benefit from:
Elite Business Systems
As operational experts, we have perfected every aspect of ownership, so there's no guesswork involved in running a K9 Resorts. Simple, powerful operating systems, and minimal inventory,
allow owners, managers, and staff members to focus on guests and daily to-do's.
Real Estate Selection
Our team will help secure your site, negotiate your lease, find local zoning attorneys, and attend zoning meetings. We will also help you select a builder and architecture firm with experience meeting exacting K9 Resorts specifications. The goal is to get your business open on time, within budget, with very few surprises.
Industry-Leading Training
In order to retain clients, you need a staff that's engaged on every level. That's why employees must be certified for the function they perform. Pride in these achievements, plus a clear career path, motivate team members to go the extra mile. On par with Disney and Ritz-Carlton, our customer service standards set us far apart from the competition.
Solid Marketing
In addition to SEO, social media, and a range of digital marketing tools working for you around the clock, we're out in our communities, making real connections. From grand-opening celebrations to networking with vets, we make lasting impressions that foster goodwill and support for our franchisees.
Proprietary Technology
K9 Connect, our proprietary technology platform, integrates all of your business systems including client relations, invoicing, employee management, financial management, marketing, gift certificates, loyalty program, online booking, and our mobile app.
Straightforward Financing
Our lenders know the value of our brand, which helps facilitate financing for eligible candidates. We belong to the SBA Franchise Registry, and work with Benetrends, to help qualified franchisees secure adequate capital as quickly and easily as possible.
At K9 Resorts, we care deeply about pets, pet parents, and everyone in our franchise family. You'll see it in our attention to detail and in all of our 50 locations sold/in development.
FAQ
How do I become a franchisee?
K9 Resorts is very selective about who we grant a franchise to. We need to get to know one another to determine if there is a good fit for both of us. We don't sell franchises, we award them to qualified people that we feel will continue to build on the K9 Resorts track record.
What kind of experience do I need to be considered as a potential K9 Resorts franchisee?
We believe that the most successful franchisees are solid business individuals, hard workers, and genuine dog lovers. They also have the skill set to work with the general public, manage employees and have the skills to follow a budget.
What is the cost to open a K9 Resorts?
The cost to open depends on many factors, including the size of your building, your location, construction costs, equipment, professional fees and licenses. A K9 Resorts facility can range in size from 4,000 square feet to 6,700 square feet with a range in opening costs from $968,748 - $1,789,360.
Does K9 Resorts provide financing?
K9 Resorts does not provide financing directly, however, we do have strong relationships with local banks that are our "preferred lenders" and are ready to lend to those who meet their financial qualifications. Typically 25% of the total investment is necessary to obtain financing.
Is there an ongoing royaltYes, as with virtually all franchises, there is a royalty fee. Our royalty fee is 7% of gross sales.y fee?
Do I have to be involved in the business full time?
No, however, K9 Resorts is seeking franchisees who will commit their best efforts to developing their business. Therefore, K9 Resorts franchises to individuals who personally operate their facility and are involved in day-to-day operation, or an absentee/investor model is also acceptable.
Ready to learn more? -

Contact Us