Franchise Request
* required field
About Maaco
---
Liquid Capital: $140,000
Net Worth Requirement: $300,000
Franchise Fees: $45,000
Royalty: 9%
Training and Support: Available
Home Office: Charlotte, NC
CEO: Jonathan Fitzpatrick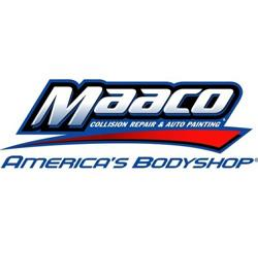 ---
Investement Range $281,000 - $495,500
---
About Maaco Franchise
As America's #1 auto paint and collision repair provider, Maaco has serviced more than 20 million cars since 1972.
PAINT YOURSELF A BRIGHTER FUTURE WITH A MAACO FRANCHISE
FRANCHISE WITH AMERICA'S #1 BODY SHOP.
Maaco is the largest automotive retail paint brand in the U.S. with minimal national competition. We are the undisputed leader, and leadership drives growth.
CAPITALIZE ON A TRUSTED BRAND.
Remember "Uh oh, better get Maaco?" Maaco has strong brand recognition with a name more familiar and more trusted than independent shops.
BENEFIT FROM OVER 4 DECADES OF EXPERTISE.
Maaco leads the way in experienced automotive franchises. Our corporate team is well-equipped to guide Franchise Owners down the right path and set them up for success. You just have to take the wheel, not reinvent it.
WE HAVE THREE REVENUE STREAMS TO HELP GROW YOUR BUSINESS
Spot Repair

- When accidents happen, Maaco is there with a helping hand. Our spot repair work includes everything from scratches, chips, dents, dings, and small hits. We also work with all major insurance companies as a way to generate more customer leads for your business.

Retail Paint Services

- Maaco is the only nationwide retail paint and collision brand driving high margins. We're also customer centric, clearly defining retail expectations and taking the time to understand our customer needs. This, combined with our amazing purchasing power, allows franchise owners to increase margins significantly.

Fleet Services

- With the largest fleet service footprint in the industry, rental car agencies, telecommunications providers, government entities, and other fleet customers provide a great recurring revenue stream for our franchises.
OUR PURCHASING POWER MEANS HIGHER MARGINS FOR YOU.
Maaco has established relationships with national paint and equipment suppliers and negotiated the best prices to drive more profit. One less thing our Franchise Owners have to worry about.
OUR STRONG PLAYBOOK GIVES YOU A ROADMAP TO SUCCESS.
Maaco has been running a proven business model for over four decades. Combine this with new technology, a turnkey online portal to help run your business and support from dedicated team members, you have a trusted model to drive success.
OUR FRIENDLY RETAIL HOURS LET YOU ENJOY WORK/LIFE BALANCE.
With regular store hours of 8 a.m. – 5 p.m. Monday through Friday (and optional hours on Saturday), your nights and weekends are yours to enjoy.
MAKE YOUR MARK IN THE COMMUNITY.
As a Maaco Franchise Owner bringing a trusted national brand to your local community, you'll be providing valued services and employment to the people of the area, quickly establishing yourself as a respected business leader. You'll be able to use your resources and partner with other business leaders to positively impact the community.
YOU'RE DRIVEN. SO ARE WE.
Maaco is one of ten aftermarket automotive brands owned by Driven Brands, a leader in automotive repair, paint and collision, quick lube, and distribution. Driven Brands is backed by Roark Capital. Roark Capital Group is an Atlanta-based private equity firm with over $6 billion in capital and commitments raised since its inception.
When you become a Maaco Franchise Owner, you have access to the shared knowledge and national partnerships between the brands – including the tremendous purchasing power it brings. And that's something Maaco's competitors simply cannot match.
Ready to learn what it takes? -

Contact Us