Franchise Request
* required field
About RNR Tire
---
Liquid Capital: $500,000
Net Worth Requirement: $2,000,000
Franchise Fees: $35,000
Royalty: 5%
Training and Support: Available
Home Office: Tampa, FL
CEO: Larry Sutton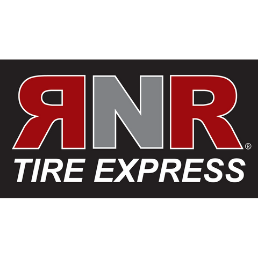 ---
Investement Range $500,000 - $1,000,000
---
About RNR Tire Express Franchise
We opened the doors to our first location in Tampa, FL, in October 2000.
With over 100 locations nationwide, RNR has become the go-to place for quality tires and custom wheels with unique payment options including our Pay-As-You-Go! program to a growing, underserved and recession-resistant market.
Do I Need Automotive Experience?
When you join the RNR team as a franchisee, you have the immediate backing of a trusted brand, successful track record, and operating system; giving you a head start in an ever growing industry. Our concept doesn't require auto or rent to own related experience, just passionate people who are driven to succeed. Starting a franchise offers most of the benefits of a traditional business ownership but with far less risk, as we provide you with a focused market development, marketing, and operational support access, to financing and extensive training; setting you up for years of success to come.
At RNR, we believe that nobody does it better! Being the largest franchisor of rent to own wheel and tire stores nationwide, we are the industry leader, and were the first to franchise. Our proven operating method is designed to maximize your profits, while providing individual freedom to enhance your business and your style. A company fueled by passion using our 50 plus years of rent to own experience, combined with our extensive knowledge of the custom wheel and tire industry, you are guaranteed to win.
Award Winning Marketing Support
Our Marketing Team has designed a fully automated digital marketing strategy that will help you optimize mobile, social and organic customer acquisition and will provide you continuous guidance on where to spend on the more traditional grassroots marketing in your local community. Here are some of the highlights of the support that you will receive from our Marketing Team.
PRE-OPENING & GRAND OPENING MARKETING
We will start planning for the opening about 60 days prior to opening your RNR Tire Express. Spending this effort prior to opening the doors will introduce the brand to the neighborhood but will also serve to create a "buzz" around what differentiates us from other brands that offer similar products. The Grand Opening event will be staged a few weeks after opening and will include a strong social media push, swag and events that will be heavily promoted in the community.
WEBSITE & LOCAL DIGITAL MARKETING
With the uptick in mobile search—digital marketing is imperative in building a strong local presence. This includes everything from your website to your social media. Our team is well prepared to provide you all the components to ensure that your local store ranks well in digital search.
REPUTATION MANAGEMENT
As your local digital footprint for your business grows—your reputation is very important. The benefits of having a robust review strategy impact both your search results and how the community views your RNR Tire Express location.
We work with our local franchise partners to provide both reputation management services and social management so you can focus on your operation. We communicate and engage you as needed and alert you to any review or social interaction that needs your attention.
PRINT & PROMOTIONAL PRODUCTS
Our Marketing Department will create any collateral that will be needed for your local grass root marketing efforts. We also support local events with collateral and promote them through various social posts.
We will work closely with you to coordinate your annual marketing calendar and our marketing staff is available to visit with you as needed.
Training the RNR Way
Our philosophy on training is uncommonly simple—you won't open until you're ready. In fact, we'll have you and your team so well trained that you'll be revved up and burning rubber at the start line before we give you the green light. When you visit with our franchise owners during your investigation process—you'll like our owners because they're happy, they're making money and they'd do it all over again—be sure to ask them about their training and the positive impact it's had on their success and happiness in the business.
Complete Our LGA Form and we'll give you the specifics of our online and on-site RNR UNIVERSITY training program. Rest assured, you'll be an expert on all facets of the business including:
Product Knowledge

Shop Training

RNR Sales System

Sales Experience

Account Management

Introduction To Rent-To-Own

POS System Training

Rental Processing

Creating Customers for Life

Managing Your Team for Mutual Success

Prospering with a Work/Life Balance
We Want to Hear Your Story
Much of our success is due to our belief in the franchise system itself. we rely on our franchisees to play a major role in our progress. Our system is built on the idea that we can be successful only if you're being successful first. That's why we listen closely to our franchisees and value their input. It's part of our mission to make sure a customer's RNR experience is equally superior whether in Tampa, Florida; Seattle, Washington or anywhere in between.
Ready to learn more? -

Contact Us