Franchise Request
* required field
About DOGTOPIA
---
Liquid Capital: $250,000
Net Worth Requirement: $750,000
Franchise Fees: $49,500
Royalty: 7%
Training and Support: Available
Home Office: Phoenix, AZ
CEO: Neil Gill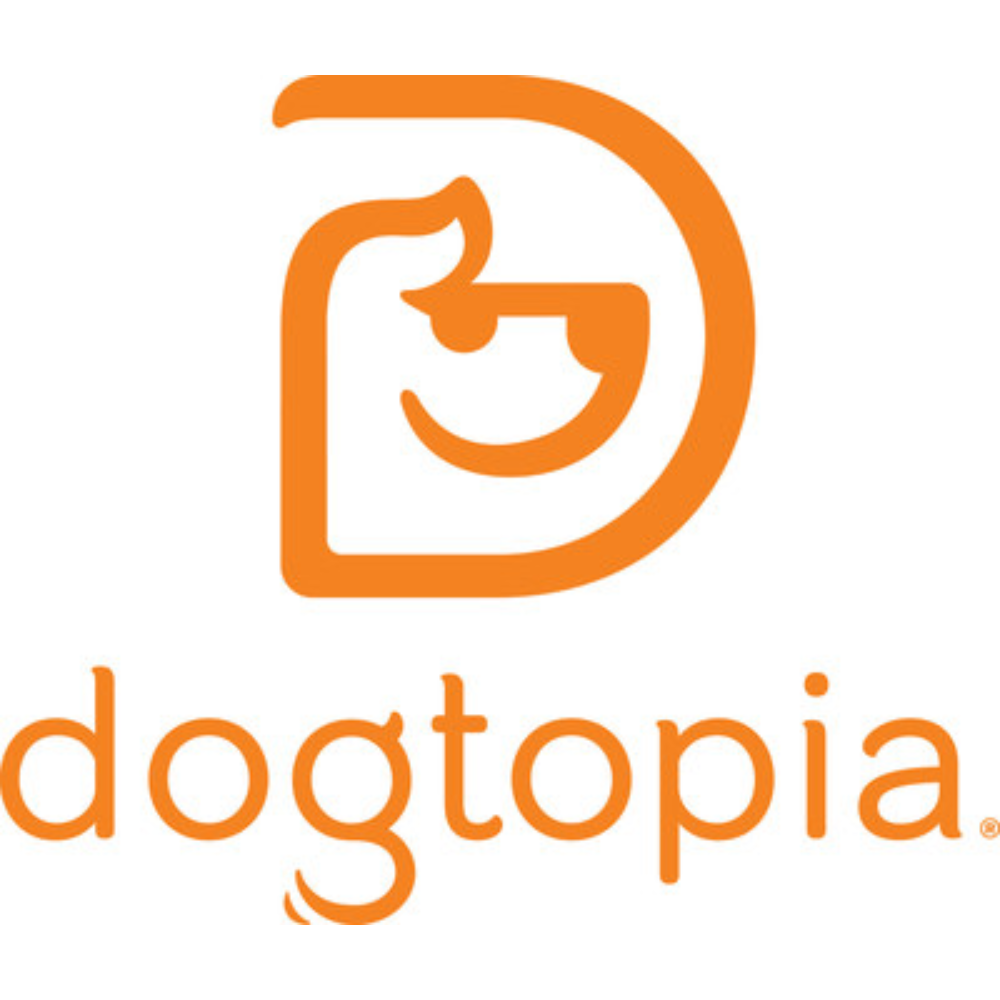 ---
Investement Range $543,193 - $1,489,401
---
About DOGTOPIA Franchise
Since 2002, Dogtopia has provided exceptional care for dogs and currently operates more than 130 locations throughout the United States and Canada. Dogtopia was one of the early pioneers in the dog daycare industry. That means we've had more than 18 years to refine and perfect our model. We also operate 12 stores ourselves as company-owned units. We know how to make daycare a profitable business endeavor.
DOGTOPIA SERVICES
Think about your community, the place you live and love. Now think about bringing that community high-quality pet care services with a heart and soul. With Dogtopia, you have the opportunity to provide your community of pet parents a safe, fun and stimulating environment for their pups. You can rest assured knowing you are delivering the highest quality of pet care to the community.
As the leading pet franchise, our business model provides multiple revenue channels wrapped around an exciting and fun lifestyle. Our typical services include:
dog daycare

overnight and long-term dog boarding

dog spa services

dog training or grooming (available at some locations)

retail
Dog daycare is the "hero" of our business and is what sets us apart from other pet franchises. It is common for our customers to bring their dogs in for daycare at least 2-3 times per week, which provides the business with steady, recurring cash flow. Through daycare, we get to know our customers and their dogs personally, which leads to more frequent visits and a long-term relationship. In contrast, a typical dog boarding or grooming business tends to have many "one-off" transactions which makes business planning, management and growth much more difficult.
Dogtopia promotes safe socialization, exercise and education. Our dogs enjoy an open-play environment with protective rubber flooring to ease the impact on our furry guests' joints. Pet parents have the opportunity to purchase single day daycare visits, discounted multi-pack daycare passes and overnight boarding. Dogtopia's fees are all-inclusive with meals prepared according to each pet parent's request at no extra charge.
We have recently launched subscription and membership-based daycare products which have proven very popular with our pet parents. These products provide for stable, reliable cash flow over an extended period of time.
OUR CULTURE - THE DOGTOPIA CULTURE
At Dogtopia, we put the needs of our doggie guests and their pet parents first. We approach every day with enthusiasm because we work in the best industry in the world. After all, where else do you get to play with dogs every day?
You'll find many of our Dogtopia daycare centers next to your favorite grocery store because we value the time and energy it takes for pet parents to take their pups to daycare. We strive to be as convenient as possible.
We understand the trust it takes to leave a furry child with someone for the day, which is why we employ webcam technology in all of our playrooms for pet parents to access from anywhere via our website and mobile app. Our goal is to build a lifelong relationship with both the pup and pet parent; there's nothing better than seeing a dog play, learn, and develop, day after day through daycare.
Every element in our daycare centers were carefully researched and constructed with a pup's safety and best interests in mind. From the large windows that fill our facilities with natural light to the endless celebrations we host for our furry guests, we're always looking to make each day at Dogtopia the Most Exciting Day Ever!
THE DOGTOPIA MANIFESTO
Dogs are the world to us. They give us their all every day and expect nothing in return. We're a really big deal to them. So they're a really big deal to us. Big or small. Floppy ears or sloppy kissers. At Dogtopia, we have endless love for them all. And we stop at nothing to make sure they're happy, safe and fulfilled even when you can't be there. From our uncompromising safety standards to our extensive training, it matters to us the way it matters to you. When pet parents are thinking of a place for your pup to play, stay or get pampered, Dogtopia is exactly what they'd ask for if they could.
DOGTOPIA-ISMS
We LOVE life unconditionally like a dog.

We STAY loyal to our pack.

We CHASE the absolute highest standards of safety.

We PLAY to our full potential.

We TREAT everyday like it's the most exciting day ever.
COMMITMENT TO SAFETY
If Dogtopia had a middle name, it would be safety. Our pledge to pet parents is that their pup will always be in great hands with us. When they pick them up, their dog will be happy, healthy and excited to see them! We pride ourselves on being the first in the dog daycare business to address the need to clean using certified safe chemicals while at the same time effectively killing contagious germs. Our cleaning products clean and disinfect, while at the same time, offer the highest level of safety available.
GIVING BACK TO THE COMMUNITY
The Dogtopia Foundation enables dogs to positively change our world. To accomplish this, we are currently funding programs focused around three worthy causes: Service Dogs for Veterans, Youth Literacy Programs, and Employment Initiatives for Adults with Autism. The Foundation's aim is to identify needs, fill gaps and integrate knowledge for continuous improvement in our areas of focus. By connecting dogs with the organizations we support, we will help returning veterans, children, and adults with autism reach their full potential.
OUR VALUES:
Play: We are involved in our community to our full potential. We volunteer. We make a difference.

Stay: We stay loyal to our pack and community.

Fetch: We fetch funds to support our community and change the world.

Treat: When we're giving back, every day is the most exciting EVER!

Bark: We are proud of our good work and share it with our friends and community
TRAINING, UNPARALLELED SUPPORT EVERY STEP OF THE WAY
What is the best way to launch a business? By leveraging the power of a proven model with a team of experienced professionals dedicated to your success. On average, franchises are much more likely to succeed. According to the US Department of Commerce, 95% of franchises are still in business after five years in the U.S., whereas self-launched businesses see a five-year success rate of only 47%.
A TEAM APPROACH TO SETTING YOU UP FOR SUCCESS
We provide our Dogtopians with strong support, from initial training to grand opening and ongoing operations:
30-day initial training program at Dogtopia University in Phoenix Support Office: 2-week classroom, 2-week in-store training

Multiple online modules for Canine Coach training, General Manager training and more

10 days of grand opening support (6 days before, 4 days after)

Marketing and sales training

Turn-key real estate and construction services

Quarterly field operations visits

Weekly one-on-one coaching calls

Monthly webinars, seminars

Quarterly regional workshops

Access to our network of franchisees – shared best practices

Annual Dogtopia Conference
IDEAL FRANCHISEE
As a Dogtopia franchisee, you'll spend your days playing with dogs, engaging with pet parents, and fostering valued relationships of trust in your local community. At the same time, you'll be teaching your team members responsibility, the value of hard work, and providing growth opportunities for learning and development within your facility. All the while building a better future for you and your family through business ownership. As the old saying goes, "Love what you do, and you'll never work a day in your life."
FRANCHISEE PROFILES
The Dogtopia business model supports several types of people and lifestyles:
Owner-Operator: No previous business experience necessary, hands-on operator, assumes role of general manager

Corporate refugee/displaced executive: Previous corporate professionals & executives, first-time entrepreneur, some relative business and management experience

Diversifying serial entrepreneur looking for next growth vehicle: Absentee/semi absentee, investor type (Area Developer), strong previous or current business experience

Experienced Empire Builders: multi-brand/multi-unit franchisee looking for next big thing, strong existing management team, infrastructure and financial resources to develop a large market quickly
Ready to learn more? -

Contact Us