Franchise Request
* required field
About 1-800 WATER DAMAGE
---
Liquid Capital: $51,000
Net Worth Requirement: $100,000
Franchise Fees: $59,450
Royalty: 10% - 10%
Training and Support: Available
Home Office: Ann Arbor, MI
CEO: Sheldon Yellen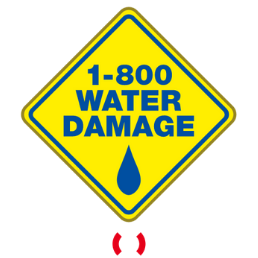 ---
Investement Range $206,989 - $296,484
---
About 1-800 WATER DAMAGE
As a leading name in the restoration services industry, 1-800 WATER DAMAGE is focused on providing high-quality restoration solutions with excellent customer service. When a home or property owner calls 1-800 WATER DAMAGE, they're often in immediate need of help. As their communities' trusted experts in water, mold, and fire damage restoration services, our franchise owners are there for others when they need it most. We're proudly helping home and business owners safely return to professionally restored homes and properties.
The Restoration Industry is Recession-Resistant
The restoration industry was built out of necessity. When property damage strikes, customers need professional help and turn to 1-800 WATER DAMAGE regardless of ups and downs in the economy. Restoration is a $210 billion industry that continues to grow, due in large part to the combination of housing stock, aging infrastructure, and climate change increasing the need for restoration services. It's well-known that restoration businesses are one of the most profitable franchise businesses to own in any segment, but they have to be done right—and that's what sets us apart.
What We Do
We handle a range of restoration projects including emergency mitigation, water damage restoration, carpet cleaning, fire and smoke damage restoration, sewage cleanup, mold remediation, and much more. We understand how stressful this situation can be, which is why we are equipped to help you deal with insurance companies, property management, and the many other parties interested or involved with the damage.
Our Commitment
We are available 24/7.

We are committed to customer service.

We are fully trained and IICRC certified.

We pay close attention to the details.

We are friendly, courteous, & respectful.
We are proud of our reputation of the most trusted restoration company in the nation. Our certified staff is passionate about what they do, which shows in the quality of their work. We always aim to exceed expectations, because for us, it's not just about fixing property, it's about giving our clients their comfort and safety back.
1-800 WATER DAMAGE Equips You to Thrive
Whether you are interested in buying-in from the ground up or convert an existing cleaning or restoration business, our franchise opportunities provide you with the tools, equipment, training, and support you need to succeed. We're equally focused on educating our owners in business development and technical expertise to help you thrive in the field as well as the office.
Get the Support You Need From 1-800 WATER DAMAGE
When you franchise with 1-800 WATER DAMAGE, you're also partnering with an established company that has the industry-leading resources and expertise to support you every step of the way. As part of BELFOR Franchise Group, one of the leading service-based franchisors, we are committed to helping you learn, grow, and thrive as a business owner. Franchisees receive help with:
Developing a business plan

Setting realistic goals

Hiring and retaining top talent

Creating a culture that provides advancement for your employees

Building relationships in your community

Leading with compassion when it comes to your customers

And more!
Restoring What Matters Most™
When you contact 1-800 WATER DAMAGE, you can enjoy the personal attention of a local company, with the power of a business-backed by BELFOR Property Restoration. This means you receive quality care with precision and accuracy to restore what matters most to you.
We Put Our Customers First
At 1-800 WATER DAMAGE our mission is simple — provide the ultimate customer experience. We understand that customers come to us at a time when they need us most. 1-800 WATER DAMAGE is there to provide excellent customer service and to restore their homes and properties to a pre-damage condition.
One Call Handles It All
We know that disasters don't happen when it's convenient. Thankfully, 1-800 WATER DAMAGE is available 24/7 to answer your call and provide prompt restoration services. Our services go beyond water damage restoration to include mold remediation, professional carpet cleaning, fire/smoke restoration, sewage cleanup, and much more. We also provide the same care and quality services for commercial clients.
We Don't Just Fix the Problem
1-800 WATER DAMAGE does more than just restore homes and properties, we provide long-lasting solutions to bring safety and security back in your home. We handle the initial assessment, cleanup, restoration, and we even work with your insurance company for a convenient, streamlined process. This way, you can focus on what matters most to you!
The Cleaners You Can Count On
There's a reason why we're the most trusted water damage and restoration service company in the industry. Each one of our team members is passionate about what they do and it shows in the quality of our work. From homes to large businesses, our highly-skilled technicians are here to provide quality restoration services you can rely on. Our team has the knowledge and tools to get the job done right the first time.
Interested in becoming a 1-800 WATER DAMAGE franchise owner?

-

Contact Us