Franchise Request
* required field
About 100% Chiropractic
---
Liquid Capital: $150,000
Net Worth Requirement: $750,000
Franchise Fees: $50,000
Royalty: No Data
Training and Support: Available
Home Office: Rancho Santa Fe, CA
CEO: Dr. Jason Helfrich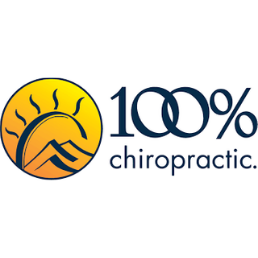 ---
Investement Range $209,225 - $413,250
---
About 100% Chiropractic Franchise
100% Chiropractic is a family of full-service wellness clinics that offer cutting edge chiropractic care, massage therapy, and a full line of supreme quality nutritional supplements. Currently, we are a family of 35+ offices, and opening more on a daily basis. We set ourselves apart by putting the needs of the patient above all else. Our friendly staffs routinely see hundreds of patients a week while maintaining a close relationship with every patient.
Chiropractic care can help in many areas of our patients' lives. Some of the options we offer our patients include Corrective Care, Family Wellness, Personal Injury (Auto Accident), Prenatal, and Pediatric, as well as Massage Therapy. At 100% Chiropractic, we don't just treat pain—we work to educate, inspire, empower, and provide lasting care for our patients to live their lives to their fullest potential. We offer affordable cash plans and accept all insurance, so patients have little reservations.
During the development of 100% Chiropractic, it became clear that part of the chiropractic experience would need to be introducing the profession in a way that shows patients not only the short term benefits of chiropractic care but also the long term benefits of maintaining their care regiment. Essentially, we are teaching patients that true health is so much more than just pain management—it is also optimal social, mental, and physical well-being. After all, that is the definition of health!
100% Chiropractic first opened its doors in Colorado Springs, Colorado in 2004 with the simple idea to revolutionize the chiropractic profession. Could a chiropractic office become highly profitable while also moving the profession forward? Could it change the lives of their patients while implementing business systems and structures that would allow for the office to rapidly reach a profitable level? Could the owner of the office enjoy the benefits of having a positive impact on the community and feeling good about the services the office provides, all while making an incredible profit? The answer is YES! This is how the idea of 100% Chiropractic was born. The word quickly spread and soon one successful office turned to two, two to four, four to ten… you get the idea.
To thrive in this profession, 100% Chiropractic would have to inspire their patients to expect more out of their health. 100% Chiropractic works individually with patients to achieve their short-term health goals, as well as their long-term ones. This ultimately makes the difference between just living, and living well.
So how did they achieve this? Simply by asking their patients: what are your health goals? What would taking action to reach those goals look like? How would achieving those goals change your life? Dr. Jason and Dr. Vanessa quickly went to work on creating detailed systems to build a dynamic practice, and the rest is history!
Why is 100% Different? Like No Other Franchise You Have Experienced!
Revolutionizing the profession isn't just a goal- it's a drive, a passion, and a need. It's what motivates Dr. Jason and Dr. Vanessa, as well as the entire 100% INC. team every day. Here's how we are rewriting the rules on what a successful practice is.
A Specialized "Do-It-All" Team

- Consisting of SEO specialists, web designers, corporate trainers, IT support, social media experts, life coaches, office designers, marketing, graphic design, supplement distributors, legal advisors, and accounting professionals help take the guesswork out of running your franchise.

Training

- Weekly, monthly, and quarterly training sessions required for doctors and staff. The 100% corporate team and online platform are always available for assistance to support your practice growth and launch you to success!

Quarterly "Tribe" Meetings

- This is where all doctors get together, present numbers in front of their peers, inspire, team build, and stay 100% on fire! The CA's and therapist's even join us annually for an incredible weekend of office team building and personal development that is sure to take your practice to the next level.

Systems that Create Profitable Practices

- 100% Systems have proven to create a higher collection per visit than competitors, allowing for higher profits, quicker returns, and happier doctors and staff through less burnout.

Stunning Office Layouts

- We provide four custom, high-end designer palettes (Farmhouse, City, Mountain, and Coastal) that are available for doctors to choose from. These layouts set the trend for the ultimate patient experience, and create energetic working environments for the staff, as well.

In-house Billing Company

- 100% EPIC maximizes collections for the offices and takes the worry and guesswork out of billing insurance, doctor credentialing, posting, and follow-up to maximize reimbursement. It's like having your own insurance consultant with over 35 years of billing experience.

On-site Massage Business

- 100% Relax provides incredible profitability and further enhances the patients' customized experience and healing process—allowing our offices to tap into the multi-billion dollar business of massage therapy.

Established Team Training Facility

- The 100% Training Facility in San Diego doubles as a successful practice and a training facility­—dedicated to training all 100% Doctors and CA's (Chiropractic Assistants) on how to run a dynamic, highly successful practice.

A Tight, Family-like Environment

- Lifelong friends that are like family, imagine hundreds of like-minded colleagues and mentors that understand the unique challenges that you face while building your dream practice.

Our Unique 100% Nomenclature

- This sets the tone for how we practice. We don't "exam", we discover. We don't "report", we empower. We don't just give someone their first adjustment, we give them a "Life Changing Adjustment". 100% is a culture, a movement, and a vision of what a dream office can be.

Our Own Line of Nutritional Supplements

- This enhances the patients healing process and optimizes profitability for our owners. Rest assured that 100% only puts their name behind the highest quality nutritional supplementation on the market.

CHIRO-HD

- ChiroHD is a one-of-a-kind Cloud-based software designed around the 100% practice with features such as ease of reporting at the touch of a button, statistics on your practice, concise and organized inventory, smartphone check-in, integrated online paperwork to optimize patient experience, and so much more!
What is Tribe? Oh boy, we are SO glad you asked!
Tribe is an event like nothing you have ever experienced before! Every quarter our doctors come together in a different location and present their numbers in front of each other. We have fellow leaders who help to guide and coach other offices, as well as have input from the rest of the offices. Doctors share their stories and what is working, as well as what isn't. There is team building and social gathering activities as well. Once a year we invite all the chiropractic assistants as well as massage therapists to join, too! Check out some of our videos to get an idea of what it's all about!
Why Are We an Attractive Business Model?
Simply Put…
We are a rising franchise in a rising industry. This is due to our tribe mentality, our profitability, and our fresh ideology as to what having a chiropractic office can be, and should be.
Why Do Our Patients Love Us? We Aren't Just A Name, We're A Family
We offer:
Thorough, full service, patient care

Cutting edge systems

Clear and concise communication of fees

A welcoming, well-trained staff

A perfected ambiance
What We Look For in a Partner?
Our Perfect Partnership…
Our perfect partnership consists of people who:
Have a passion for revolutionizing the healthcare industry

Hold an entrepreneurial mindset

Have a willingness to learn

Communicate well

Love helping hundreds of people
Do I Have to be a Chiropractor to Own?
Not Necessarily! - It does depend on state laws. The following states allow non-chiropractors to invest and open chiropractic franchise: AL, AR, AZ, CT, DE, GA, GI, IA, ID, IN, LA, ME, MS, MO, MT, NE, NH, NM, NV, OH, OK, SC, TX, UT, VT, VA, and WI. The remaining states are still options but must be set up properly to satisfy state requirements.
How Do I Become a Chiropractor?
We're Glad You Asked - Simply put, chiropractors are doctors who specialize in the treatment and diagnosis of neuromuscular disorders. They receive special training in manual adjustment techniques which they then use to adjust your spine and eliminate misalignments in the spine that may be causing health problems. There are currently 20 Chiropractic schools in the United States, with 20 additional schools spread throughout the rest of the world. Most schools offer programs that take about 4 years of post-graduate studies. 100% Chiropractic is deeply involved in the colleges and programs, if you would like to speak with our company about your options we are more than happy to give you some pointers!
How Do I Find the Right Location?
We're Here To Help! - We will help you find a perfect size and location for your 100% office based on years of experience of building successful practices.
How Does Hiring Work?
Our Franchise Team Will Help You With Every Hire! -

The corporate team here at 100% Chiropractic are experts in the field and will work side by side with you to help you design the perfect team. We use multiple hiring platforms throughout the country, assist with background checks, as well as assist with additional interviewing processes.
Do You Offer Training & Support?
Yes! - We not only offer training here at the San Diego training facility for both doctors and staff, but we have multiple systems in place for ongoing training—including, but not limited to, semi-monthly video conference trainings, required in-person quarterly company meetings around the country, daily phone support, and so much more!
Interested, ready to learn more?

-

Contact Us