Franchise Request
* required field
About 4Ever Young
---
Liquid Capital: $150,000
Net Worth Requirement: $500,000
Franchise Fees: $60,000
Royalty: 7% - 6%
Training and Support: Available
Home Office: Boca Raton, FL
CEO: Carlton Washington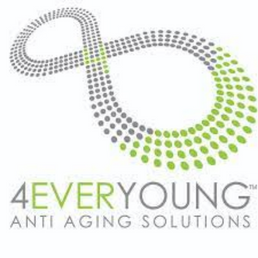 ---
Investement Range $350,500 - $665,500
---
About 4Ever Young Franchise
4Ever Young was established in 2014 with the opening of its first location in Boca Raton, Florida, but its roots go much deeper. Founders Deniz Duygulu and Carlton Washington's personal fitness and health journeys opened their eyes to a gap in conventional medicine. They realized that conventional medical care wasn't structured to proactively support people striving to become the healthiest, best versions of themselves—no matter their age. That's when they decided to build a new kind of clinic from the ground up, dedicated to anti-aging medicine. One that would be committed to helping people support their vitality now—and in the future: 4Ever Young.
Surrounding themselves with experts dedicated to using cutting-edge treatments and technologies to support healthy aging, wellness, and beauty, Deniz and Carlton turned a startup into a sensation. 4Ever Young has grown leaps and bounds since opening that first location, expanding into other Florida locations and creating a franchise program that has spread 4Ever Young across America—and soon overseas.
Range Of Wellness Services
Bioidentical Hormone Replacement Therapy for Men

Bioidentical Hormone Replacement Therapy for Women

4Ever Pearl (Natural Testosterone Pellet)

Sermorelin and Ipamorelin

IV Vitamin Infusions

Vitamin Injections

Glutathione Push

HCG Diet Plan for Rapid Weight Loss
Our Whole-Body Wellness Services Can Help Support Vitality At Every Age
Age-related hormonal changes and nutrient deficiencies can impact your sense of overall wellness. Whether you feel like you've lost your energy or libido practically overnight, or you've noticed a general decline in physical, mental, or sexual function, your body is sending you signs that something isn't right. But don't worry—4Ever Young can help you address these issues. From bioidentical hormone replacement therapy to vitamin injections, we'll build a program designed to restore your vitality. We can also address those stubborn pounds you can't seem to shed with customized diet and meal plans, including medically-assisted diet plans for rapid weight loss.
Why 4Ever Young?
The Area Leaders in Wellness-, Cosmetic-, and BHRT-oriented Services
From the new kids on the block to the hottest name in town, 4Ever Young has quickly grown into a leader in anti-aging and wellness services here in South Florida. Why? Because we offer life-changing treatments and comprehensive support from a knowledgeable, friendly staff—all at an intelligent price point. We're committed to contributing to the local community and hold events to let our clients know how valued they are. The results our clients have obtained speak for themselves, but our clients can't stop talking about us. Word-of-mouth has been a powerful force in growing our business. Following our lead, we believe the same will be true for our franchisees.
A Turnkey Opportunity with Fresh, Recognizable Branding
As a franchisee, our brand and materials are available for you to use right away—so there's no need to start from zero as you build a business and fight for name recognition. We're known for our informative website and recognizable, energetic branding, both of which will be a part of your marketing advantage if you move forward as a franchisee. This is a turnkey opportunity for people who are ready to grow a business quickly.
4Ever Young is a wellness leader, which means we provide a diverse range of products and services to our clients. From hormone therapy, to cosmetic injections, to med-spa facials, to IV drips and vitamin injections, to weight loss regimens and diet plans, we take a comprehensive approach to the industry. We also offer a high-quality, in-house line of supplements and nutritional products. This variety gives you the opportunity to establish multiple streams of revenue and build a book of business that just keeps giving.
Consistently High Ratings and Outstanding Corporate Culture
4Ever Young has consistently been rated above our competitors thanks to the authentic, caring attitudes of our staff and the quality of the customer service we provide. Part of our success comes from our culture. We strive to be a hip, fun place to work that's welcoming of people from all walks of life. Our clients consistently compliment us on our atmosphere, which is why we see people coming back time and time again.
Franchise Options that Meet Your Needs
We offer two types of franchise opportunities: a single-unit franchise which allows you to operate your own 4Ever Young in a protected territory of your choice, or an area development franchise for those looking to lock down a larger territory and slowly build a series of 4Ever Young locations. To learn more about which opportunity is right for you, fill out the form at the top of the page.
Training and Support
4Ever Young is 100 percent dedicated to the success of our franchisees, which is why we offer a comprehensive training program to ensure you have all of the knowledge and skills you need to operate your own center.
The multi-phase training process begins with hours of in-person, hands-on instruction at one of our already-established locations. Then, we'll transition to ongoing support at your newly-established location. We truly believe that the combined power of modern science and caring professionals will make your franchise a force to be reckoned with in no time!
Ready To Learn More?

-

Contact Us