Franchise Request
* required field
About AAMCO
---
Liquid Capital: $65,000
Net Worth Requirement: $250,000
Franchise Fees: $39,500
Royalty: 7.50%
Training and Support: Available
Home Office: Horsham, PA
CEO: Jim Gregory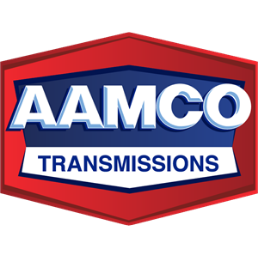 ---
Investement Range $223,600 - $330,500
---
About AAMCO Franchise
AAMCO is one of the best-known automotive brands in the world, and new franchisees benefit from the recognition and trust that comes from decades of success in the industry and millions of customers served. Here's how we became an iconic brand:
The inspiration for an iconic brand
In 1938, Oldsmobile developed the first line of cars that featured automatic transmissions, and by the 1950s the automatic transmission had become a popular option on numerous makes and models. The proliferation of the automatic transmission in subsequent decades established the need for specialized care and repair.
AAMCO founder Anthony A. Martino was a respected technician working in Northeast Philadelphia in the 1950s when he decided to break out on his own. In 1957, Martino opened the first AAMCO Auto Truck and Repair. By quickly asserting himself as the go-to mechanic for transmission repair in the Philadelphia area, he soon had more work than he could handle. The rest, as they say, is history.
Building a powerful brand
AAMCO's commitment to advertising helped create a household name and one of the most enduring brand signatures in advertising history: "Double-A-BEEP-BEEP-M-C-O."
AAMCO also was one of the first advertisers to use celebrities and humor in television commercials. Its first commercial, shot in the early 1960s, featured Zsa Zsa Gabor. The commercial was an instant success and started a long line of award-winning ads for the brand.
As the decades flew by, AAMCO's reputation as the trusted brand for transmission repair grew exponentially. We won national trust with our nationwide warranty program, which continues to help our customers to this day. Since our founding more than 50 years ago, AAMCO has grown to over 600 locations in the country, and in that time, serviced more than 45 million cars.
AAMCO FRANCHISE OWNERS DO NOT NEED AUTOMOTIVE EXPERIENCE, ONLY GOOD BUSINESS SKILLS AND A PASSION FOR THEIR COMMUNITIES
To own an AAMCO franchise today, you don't need a background in automotive repair. We want to partner with good business people who are passionate and committed to taking care of customers. Once the decision is made to become an AAMCO franchise owner, we provide a tremendous amount of coaching and training to prepare our owners to be successful in their new business.
Some of our training is designed to familiarize you with automotive repair, but that's not where our energy is focused with owners. We provide a tremendous array of mechanical training resources to your employees, but franchisee training is focused on building a team, managing the business and winning customers.
As an AAMCO owner, your job isn't to build transmissions — it's to build teams of employees who work together and leverage their expertise to serve customers. Your job is also to know about the resources that AAMCO makes available and help your team take advantage of those resources. For instance, is your team stumped by a tricky repair issue? Using our support systems, you can initiate a video feed with our expert technician support team in Philadelphia, instantly gaining access to an amazing depth of experience and know-how. You also can send your technicians to AAMCO University, near Atlanta, where they can improve their skills at our state-of-the-art training facility.
YOUR ROLE IN THE BUSINESS
You'll spend time at AAMCO University, too, once you become a franchisee. You'll learn about customer care, key performance indicators for your business, growth strategies, quality control, building and leveraging community contacts, and leadership. Multi-unit owners also learn strategies for managing multiple locations and optimizing results within a market. You'll learn more about the resources available to help you run your business — much more than what is outlined on this website. Will you learn the ins-and-outs of transmission repair, CVT transmission repair, powertrain repair and electric and hybrid vehicle repair? No, because you'll be the owner, not the mechanic, in your business.
WHAT BACKGROUND IS IMPORTANT?
AAMCO wants franchise owners who want to build businesses that make a difference in their communities. Do you love meeting and serving people? Do you like helping people even when they are stressed, and making things better for them? Then you have the right background. We recommend that our owners become involved in associations and activities to bring that brand commitment to life at a local level. Our owners are part of the national brand, but they also need to be the ambassadors of the brand where they run their business.
AAMCO IS A GOOD FRANCHISE FOR VETERANS
AAMCO is a great company with strong systems to help franchisees succeed, and we like working with people who know how to follow systems with excellence, how to lead, and how to persevere. That's why we love working with veterans. AAMCO is a longtime supporter of our armed forces, and we have taken aggressive steps to help those veterans who have been there to help us. We currently provide an $8,000 credit to any veteran who purchases a new AAMCO franchise. This is among the highest veteran discounts offered in franchising.
HOW TECHNOLOGY MAKES AAMCO CENTERS MORE PROFITABLE, SCALABLE AND EASIER TO RUN THAN EVER BEFORE
A 21st-century business owner needs 21st-century tools to remain competitive, profitable and successful over the long term. While AAMCO has remained the worldwide leader in transmission repair for more than 50 years, the AAMCO executive team has made significant investments in new technology to ensure that the next 50 years are even brighter.
Technology is at the core of the AAMCO franchise business model — from ensuring that AAMCO franchise owners and their technicians are the most well trained in the industry, to simplifying our business model, technology helps AAMCO franchise owners run sustainable, scalable and profitable businesses. Most recently, the AAMCO executive team has focused on delivering technologies that will improve the in-store customer experience, drive more sales and make the day-to-day operations of an AAMCO franchise easier than ever before.
AAMCO IS "WINNING THE INTERNET!"
The Internet is arguably the most important asset to a new franchise owner: customers are researching which brands are worthy of their purchase. In the case of the auto repair industry, evidence online of a reputation for a positive customer experience is of paramount importance. To remain a vital, competitive and relevant brand, AAMCO has devised a strategy to Win the Internet — from the first time a consumer types in a Google search for auto repair to after their car has been repaired and they are writing an online review of their local AAMCO franchise.
This is how AAMCO wins customers and increases our franchise owners' ability to make sales:
Be available

- Every AAMCO franchise has a website that is accessible, easy to understand and explains our services in detail. New customers can click to request a quote, get directions and find coupons.

Be relevant

- Every AAMCO website is optimized with SEO keywords to ensure that AAMCO franchise owners are easily found by consumers searching for auto repair. If there is an AAMCO center in the area and customers search for auto maintenance, auto repair or any number of relevant phrases, the local AAMCO franchise will be one of the first, if not the first, businesses to come up.

Be trustworthy

- AAMCO made a significant investment in the solicitation, monitoring and management of customer feedback via online reviews. Centers receive feedback from their customers about their experience. If positive, an email is sent asking the consumer to post their feedback on line, if not positive, the center owner receives an email informing them of the experience. At that point the owner can contact the consumer and help turn the experience around and recover that customer, as well as, have deeper insights that allow them to coach the center staff on how to better handle the situation going forward to prevent the same situation from occurring in the future.
AAMCO LAUNCHES NEW CONSUMER FINANCING TO HELP FRANCHISE OWNERS WIN MORE SALES
AAMCO is in the process of rolling out a national consumer financing platform that is enabling new customers the ability to have immediate access to credit approval from several financial institutions for their vehicle's repairs. By filling out information on a website or through a kiosk in an AAMCO center lobby customers with varying credit rating scores will be able to find a solution that suits their budgets and eases their financial burden.
AAMCO ROLLS OUT NEW CRM SYSTEM TO HELP FRANCHISE OWNERS GROW THEIR BRANDS BASED ON OBJECTIVE DATA
In 2015, AAMCO partnered with Salesforce, a pioneering company that delivers cloud-based customer relationship management (CRM) software, to create an industry leading CRM for the AAMCO franchise network. In December of last year, AAMCO rolled out a platform within the CRM to improve the level of support that franchise owners receive. For the first time, AAMCO franchise owners can have access to the entirety of their support network: operations, marketing, accounting and more — with a real-time log that records support calls so that the executive team can have visibility and be accountable to AAMCO franchise owners.
The new CRM also provides dashboards that enable franchise owners to measure their in-store sales performance and compare their performance against that of their regional peers or across the entire AAMCO franchise system. The access to executive-class analytics and up-to-the-minute data is bolstered by AAMCO's mobile app, which provides franchise owners visibility and transparency to their business data no matter where they are in the world.
In the second quarter of 2016, AAMCO started a partnership with ALLDATA and Autozone, two giant brands in the automotive industry, and are working together to provide franchise owners with a new Point of Sale (POS) system called AAMCO Management System (AMS).
We had four key goals that we wanted to accomplish with the AMS system
We want to make life easier for our franchise owners and their employees in the stores: making jobs more efficient overall.

We wanted to utilize technology to improve the customer experience in our stores. In the future, customers will be greeted by employees with tablets to help start the process even before they walk in the door. We have great mobile technology so that we can provide them detailed information in order to be more transparent and provide them with more options.

We wanted to provide much better data to our owners to drive better marketing and more customers to your stores.

We wanted to give our franchise owners the ability to check-in on their stores no matter where they are in the world.
The AMS system is hosted on cloud-based infrastructure, which can allow owners to have detailed information on their stores, so that they can make better decisions about their stores going forward.
BRING THE ICONIC AUTO REPAIR FRANCHISE TO YOUR COMMUNITY
With nearly 650 auto repair franchise locations across the country, AAMCO has remained a dynamic part of American car culture — as well as a vibrant part of hundreds of local economies — since we began franchising in 1963.
Ready to learn more about AAMCO?

-

Contact Us