Franchise Request
* required field
About Always Best Care Senior Services
---
Liquid Capital: $100,000
Net Worth Requirement: $200,000
Franchise Fees: $49,900
Royalty: 6%
Training and Support: Available
Home Office: Roseville, CA
CEO: Jake Brown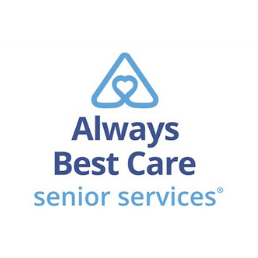 ---
Investement Range $74,725 - $125,400
---
About Always Best Care Senior Services
Welcome to Always Best Care! Thank you for exploring our home care franchise opportunities. We are proud to be one of the fastest-growing senior care systems in the United States.
We invite you to learn about the booming senior care industry and how Always Best Care meets the needs of seniors every day. With a proven track record, Always Best Care is one of the most sought-after home care franchise systems in the nation.
Why Choose Our Home Care Franchise?
Sometimes making the right business decision comes down to being at the right place at the right time. If you are thinking about buying a home care franchise, it is not only the perfect time, but you are also in the right place.
The market for home services is on the verge of exponential growth as our senior population explodes. What makes the senior care industry is one of the most recession-proof markets in America*?
Approximately 10,000 people a day turn 65 years old.

The number of people aged 65+ needing nursing home care will increase by 75% over the next few years.

Seniors hold 75% of America's wealth.
It's easy to capitalize on these statistics and achieve total financial security. Imagine helping senior citizens enjoy a better quality of life by providing compassionate, non-medical and skilled care in the comfort of their homes, where they can maintain their independence.
We'll Help You Achieve Your Home Care Franchise Dream Now
There are many reasons to buy an Always Best Care home care franchise. Ask any of our current franchise owners and they will agree that we take care of them like family. You'll get the support you need from the moment you request information from us, through the contract stage, to comprehensive training, and continuing throughout the lifetime of your business.
We will be behind you 110% with the professional know-how, operations and management systems, marketing campaigns, and technology to make sure your home care franchise is a success.
Our Continuum of Care
The need and desire to age in place is a primary driver of the senior care industry. Always Best Care takes it even further by providing a "continuum of care." Unlike most other senior care companies who offer only a single service, Always Best Care provides everything from a simple daily telephone reassurance program to compassionate in-home care, to more comprehensive home care (in select markets), and assistance in exploring and finding the right senior living options. Our continuum of care means Always Best Care franchisees have a series of revenue streams that all flow from the same referral sources.
Protected Referral Sources
You'll benefit from our generous territory policy, designed to protect every franchisee's marketing efforts and all of your new-client referral channels. This broadens your potential market so you can acquire customers both inside and outside your defined territory.
Low Startup Costs
One of the key benefits of an Always Best Care franchise is that you don't have to break the bank to own your own business. Up-front costs are manageable to help you maximize your investment.
National Strength – Local Service
Always Best Care combines national strength and standards, with local accessibility and personal service. Our franchisees are leading the way in meeting the needs of individuals and families in cities and towns throughout the country.
The Hottest Market
The One-Of-A-Kind Business Opportunity
You're in the right place, at the right time – more than 10,000 people turn 65 in the United States every day! Members of the "boomer" generation have created new opportunities in every stage of their lives, and as they age this dynamic will not change. Boomers have an overwhelming desire to remain independent and combined with advances in medicine, they are setting the stage for unprecedented growth in home health care and assisted living communities.
Health Care – The Most Dynamic, Recession Resistant Market for Decades to Come!
Health care is the largest industry in the United States, and seniors are the fastest-growing segment of the population. More than 10,000 people turn 65 in the USA every day, and this trend will continue for decades to come.
Approximately 7.6 million people in the United States require some form of home health care, according to research published by the University of Alabama (UAB). And more and more people are determined to "age in place," maintaining the dignity and respect of a self-sufficient lifestyle. Always Best Care provides the help they need to accomplish their goals.
The trend toward community-based services, as opposed to nursing home placement, was formalized with the Olmstead Decision (July, 1999), in which the Supreme Court upheld the right of individuals to receive care in the community as opposed to an institution whenever possible.
Always Best Care has a business model proven to stand strong through tough economic times with highly regarded and reputable in-home care, assisted living finder, and skilled home health care services. Franchise partners not only engage in the entrepreneurial lifestyle, they truly make a difference in the lives of others.
Home Care Business Opportunities
The home care industry is experiencing explosive growth. As a result, home care business opportunities abound in just about every community in America. Whatever sector of the home care market you choose to pursue you are likely to grow along with it. These U.S. statistics tell the story:
Every day, 10,000+ people turn age 65.

Approximately 13% of the population is age 65 or older.

By 2040, one in five Americans – more than 80 million people – will be 65 or older.

By 2040, about 14.2 million people will be age 85 or older.

We all know that as people age, health problems, mobility difficulties, and memory lapses are liable to increase. So here is one more fact that supports a boom in-home care business opportunities:
About 80% of seniors have at least one chronic health condition; 50% have at least two.
About 7.6 Million Americans Need Home Care Right Now
Research by the University of Alabama shows that about 7.6 million people in the U.S. require some form of home care. If you are interested in a home senior care franchise, the floodgates have opened for you!
Since home care is the fastest-growing industry in America, and seniors represent the fastest-growing segment of our population, home care business opportunities are a surefire route to profitability for decades to come.
This is reinforced by the rising trend toward "aging in place." Seniors not only want to be self-sufficient, they want to remain in familiar surroundings near family and friends. Always Best Care nurtures this need by providing quality in-home care that satisfies both the seniors in need of care and their families.
When you implement Always Best Care's proven business model, your franchise will become a pillar of the community. You will be part of a highly regarded, reputable organization that others will respect. All the while, you will enjoy an entrepreneurial lifestyle that lets you make a difference in the lives of others.
Franchise Opportunities
Health Care – The Most Dynamic, Recession-Resistant Industries for Decades to Come
Always Best Care is the only senior services franchise system that combines non-medical in-home care, assisted living referral services, and home health care to create three potential revenue streams for our franchisees. Best of all, these revenue streams all flow from the same referral sources! In addition, we provide a free national telephone reassurance program for persons who don't necessarily need home care today, but can benefit from a friendly call every day to let them know they're not alone.
With Always Best Care, you'll gain immediate immersion in your territory as you develop your inventory of many types of opportunities and assisted living communities. You'll quickly become a local expert and gain greater credibility with your key referral sources because of pre-existing key national partnerships. And, these relationships may translate into immediate revenue sources to jump-start your business and benefit from diversified revenue streams as you begin to grow.
The reality of building a successful home care business is that it takes time! As you build your reputation with non-medical in-home care and assisted living services, the home health business will naturally follow. This managed growth opportunity means you won't spend the significant additional overhead expense of clinical oversight, added licenses, insurances, sales, marketing, training, and recruitment before the additional investment is justifiable.
The smartest approach to your ongoing training and support
Always Best Care provides a powerful combination of both corporate and local support to enable you to navigate a clear and proven plan as an Always Best Care franchise owner. Always Best Care was the first senior care franchise company providing this additional level of local response, proactive strategic growth, and mentoring and support.
Your Always Best Care franchise development specialist will provide you with the contact information in your state to help you prepare for any state licensure requirements. We will also provide access to the nation's top healthcare licensure consultants to advise you on the most cost-effective and time-efficient procedures for acquiring your license and launching your business.
From our corporate team in Roseville, California (just outside Sacramento), Always Best Care drives new initiatives, extensive training for you and your staff, sales performance metrics, marketing, national accounts, turn-key operating technology, national research associations, systemwide benchmarking and third-party customer satisfaction support.
Your local Area Representative and National Directors will provide ongoing strategic planning, mentoring, communications, and team building for you and your business.
Determined by zip codes, each Always Best Care franchise territory is protected and exclusive, and it encompasses a minimum population base of about 200,000 people.
10 Important questions to consider before buying a franchise:
Are you willing and able to take on the responsibility of managing your own business?

Will you enjoy the franchise?

Are you willing to completely follow the franchisor's system?

Do you have a history of success in dealing and interacting with people?

Can you afford the franchise?

Have you carefully studied the legal documents?

Does the franchise you are considering have a track record of success?

Are the franchisees generally happy and successful?

Do you like the franchisor's staff—those people with whom you will be working?

Do you have family support?
Capitalize on the Home Care Business Opportunities.
Consider the exciting home senior care business opportunities offered by Always Best Care. We are one of the fastest-growing franchises in America and will do everything possible to help you grow fast, too.
Ready to learn more? -

Contact Us