Franchise Request
* required field
About America's Swimming Pool Company
---
Liquid Capital: $50,000
Net Worth Requirement: $100,000
Franchise Fees: $40,000
Royalty: 8% - 8%
Training and Support: Available
Home Office: Macon, GA
CEO: Stewart Vernon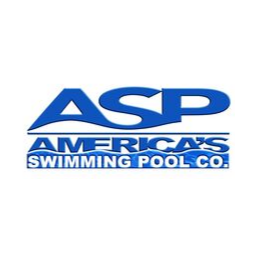 ---
Investement Range $84,295 - $201,210
---
About ASP - America's Swimming Pool Company
America's Most Trusted Swimming Pool Franchise
ASP - America's Swimming Pool Company was founded in 2002 by Stewart C. Vernon in Macon, Georgia. He started ASP out of a desire to provide high-quality, honest pool services at an affordable price. Over the last two decades, ASP has met this goal (and then some) through our incredible franchisees. We've earned the trust of customers and have established locations across the nation. Our customers love our service because we make their pools look beautiful, last longer, and stay cleaner—giving them more time to enjoy life poolside. Today, our brand is servicing pools throughout more than 400 American cities.
The Benefits of Being an ASP Franchise
Our franchisees are growing more successful every day, and the franchise industry has noticed! ASP has been included on Entrepreneur's Franchise 500® since 2011, positioning us as one of the most trustworthy franchise opportunities for swimming pool professionals. Our honors don't stop with the Franchise 500—we're also included on Franchise Business Review's list of the best low-cost franchises to buy.
Reliable brand reputation

Advanced systems and technology

Original marketing strategies

Exceptional franchisee support

Full training to become a Certified Pool Operator
The Swimming Pool Business Plan That Works
At ASP, our mission is to find honest, hard-working people who want to own their own business, ensuring they follow the standards that have made hundreds of business owners successful nationwide. After all, success for our locations begins with our quality as a brand. We provide our franchise owners with reliable support and offer the best resources in the industry. As a result, our locations are always ready to show customers why ASP is the most trusted pool service company in the country, and we can empower franchisees to fulfill their dreams of becoming successful business owners!
Awards & Recognition
Our Swimming Pool Franchises Set a High Standard
No other pool service franchise outperforms ASP in customer satisfaction, growth, or national recognition. Our swimming pool franchise owners are backed by this national credibility from day one. Not only have we been recognized as one of the top franchise opportunities in both affordability and home-based business options, but we have also been listed on the Franchise 500 as one of the fastest-growing franchises every year since 2011.
While recognition and awards offer credibility from independent sources, the people and philosophy behind our brand are what make us successful. Every member of our franchise family is supported by an experienced and dedicated team committed to their success. We provide the resources, training, and support to make your business grow.
Awards for Our Swimming Pool Service Franchises
Our franchise owners rely on the ASP brand to be synonymous with great service. Our franchisees are all extremely reliable and professional, and the industry has taken note of what we do as a result!
Why ASP - America's Swimming Pool Company?
America's Leading Pool Service Franchise
Franchising with ASP - America's Swimming Pool Company is the best opportunity for both new and experienced entrepreneurs. Our franchise owners benefit from years of experience and proven results. They get the advantage of having a seasoned business partner without sharing ownership of their company. We offer comprehensive training to our franchisees and supply them with effective business models that will help them thrive. And finally, they benefit from us being the number one brand in our industry! Our success is measured by your success, and you can be certain that we're ready to equip your business with the tools it needs to grow.
Take Advantage of a Fast-Growing Industry
Services such as gardening, cleaning, cooking, and more, have become indispensable in the United States. Among these industries, pool cleaning and maintenance is emerging as another essential home service. Regardless of the weather or temperature, a pool needs proper maintenance. If a pool is not maintained properly, needed repairs can cost significantly more than regular maintenance. So, having a pool company means you'll always have a customer base!
Here are the numbers that explain why owning a pool service franchise is a smart move:
There are 11 million pools in the U.S.

It's a $15 billion industry

100% of pools need a pool service

Many opportunities to grow & expand

Our essential business provides essential services
Open Your New Swimming Pool Service Franchise
With ASP - America's Swimming Pool Company, you can join a pool cleaning franchise backed by national partners and with broad brand recognition. The process of owning your own pool business is easy. From the initial consultation to being awarded your first franchise, our experts will help you along each step. You can be your own boss while getting the support you need for success. Don't go at this alone! With ASP, you'll be part of the most respected swimming pool service company in the nation.
Ready to learn more?

-

Contact Us