Franchise Request
* required field
About FYZICAL Therapy
---
Liquid Capital: $100,000
Net Worth Requirement: $350,000
Franchise Fees: $49,000
Royalty: 6%
Training and Support: Available
Home Office: Sarasota, FL
CEO: Brian Belmont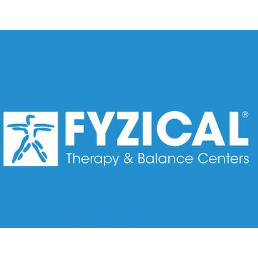 ---
Investement Range $166,750 - $429,000
---
About FYZICAL Therapy
SPELLED DIFFERENT BECAUSE WE ARE DIFFERENT.
Innovative Business Model
FYZICAL's business model is specifically designed to give your patients the health and fitness they want and need while also making you a dominant player in the future of healthcare; thereby ensuring your success and prosperity.
Members of the FYZICAL Family radiate excitement and enthusiasm for the future because our franchise model is transforming an industry dominated by hospitals and corporations. From all across the nation—in large cities, rural communities, and small towns—business owners with large, multi-clinic practices, solo practitioners and startup clinics, are achieving amazing results using FYZICAL's business model.
YOUR PATH TO PHYSICAL THERAPY SUCCESS BE PART OF SOMETHING BIGGER AND REMAIN 100% INDEPENDENT
Current Practice Owner Model
If you currently own a private physical therapy practice, FYZICAL will provide you with the knowledge, tools, and support you need to get more out of your business as it exists today and position it for greater success in the future.
Start-Up Model
If you are a clinician looking to open your own clinic, FYZICAL will give you a head-start with brand recognition and guidance through every step. Put your skills to work for yourself and guarantee yourself a secure future as a private practice owner.
ENT / AuD Practice Model
If you own an ENT or Audiology practice, adding a FYZICAL Balance center to your practice will enhance your patient care and financial opportunity.
Non-Clinical Investor Model
Are you a savvy investor looking to enter the health and wellness space? Do you have a passion for people and profit?
The FYZICAL Difference
Our members remain independent but achieve success that cannot be achieved alone by tapping into a revolutionary business model and a robust support team. The FYZICAL difference will maximize your clinic's success today and simultaneously prepare you for success tomorrow.
Optimize - Optimize your practice by leveraging proven business knowledge. You'll be provided with the knowledge and the tools to increase your profit margins and get more out of your business as the industry exists today.

Grow - Grow your practice by serving more patients and serving your existing patients more. FYZICAL's turnkey systems promote effective implementation of services like balance therapy, pelvic health therapy, medically-based wellness, audiology, laser therapy, cash-based retail products, and more!

Collaborate - Channel the power of thousands of experts working together to change healthcare. The FYZICAL Therapy and Balance Centers Family spurs collaboration, personal and professional growth by creating a non-competitive environment where the success of one provides benefits to all.

Achieve - You are an individual with goals uniquely your own. Whether you seek wealth, community impact, freedom of time, a secure future for your business and team, or something else entirely, FYZICAL is here to help. Your membership is designed specifically to move you closer to YOUR goals.
FYZICAL SUPPORT for New Centers and Conversions
FYZICAL offers a comprehensive four-week training process to ensure that all of our new franchisees are well-educated on the systems and processes that go into running a successful practice.
Operational Manuals & Training Guides
We also have solutions to assist you with operations that include manuals and training guides so you and your staff deliver the best on-going clinical care.
24 Hours - number of Hours of Classroom Training

90 to 180 - typical time in days between signing and opening for a New Center

400+ - number of current locations across the United States
START-UP SUPPORT
After initial training is complete, it's time to get your FYZICAL location up and running. We'll work with you through virtually every aspect of setup.
OTHER SUPPORT PROGRAMS
Real Estate and Opening Support
At FYZICAL, we'll work with you through virtually every aspect of setup of your new location or the conversion of an existing location. We help assist you with things like:
Territory selection

Practice design, layout, and setup

Vendor introductions

Initial training and support
We Help Our Franchises by Assisting With
Ongoing guidance and recommendations on ways to improve the marketing and operation of your practice.

Virtual and in-person training opportunities on a broad range of topics

Marketing and advertising campaign assistance

The FYZICAL pillars of success and how to execute them in your practice

We offer on-site training and assistance at your Center

Provide periodic additional or refresher training programs

Holding periodic national or regional conferences to discuss business and operational issues affecting FYZICAL® Center franchisees, including industry changes, new services and/or merchandise, marketing strategies, and the like.
Our Marketing Support is Unparalleled
FYZICAL has world-class marketing support for your practice. You'll have access to our marketing support team to help you with all aspects of marketing and advertising your practice. Our team helps you:
Website setup for your FYZICAL location.

We assist with helping you develop a marketing plan for your practice. Having a plan for your marketing is important for the success of your business both now and over time.

We'll help show you all of the marketing channels you should be aware of and how to engage on each platform.

We assist with helping you begin the process of content development. This content can be share via your social pages, your website, and through email campaigns.

Our support is vast and with our support, we can help your practice achieve marketing goals you never thought possible.
WE ALSO PROVIDE TECHNOLOGY SUPPORT
We use software solutions from leading technology firms recognized throughout the industry for their best practices and leading technologies. There are also a great number of partners and other businesses we continually work with that help us deliver the patient support you need.
FYZICAL ONGOING EDUCATION
FYZICAL® Center franchisees, we may provide periodic additional or refresher training programs for your Licensed Professionals and/or other key employees. We're committed to keeping you current on the latest medical advances and sharing our industry knowledge with your team.
REGIONAL CONFERENCES
For the benefit of the franchise system, we may also hold periodic national or regional conferences, including an annual conference, to discuss various business issues and operational.
Ready to learn more?

-

Contact Us