Franchise Request
* required field
About Housemaster
---
Liquid Capital: $50,000
Net Worth Requirement: $100,000
Franchise Fees: $42,500
Royalty: 7.50%
Training and Support: Available
Home Office: Somerville, NJ
CEO: Joshua McCormick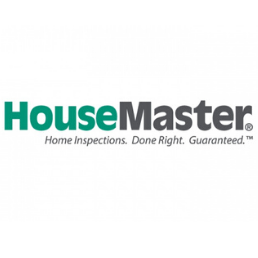 ---
Investement Range $61,100 - $107,650
---
About The HouseMaster Franchise
Our founder, Ken Austin entered the industry in 1971 and began franchising under the HouseMaster name in 1979. Since then, we have pioneered every major advancement including the introduction of ASHI, the first industry trade association to set home inspection standards and NIBI®, a premier resource of home inspection education and certification.
We introduced the first on-site written report, agent indemnification program and online training programs. We continue to lead the way in technology, training and support.
It's no wonder that the HouseMaster Brand is renowned for franchisee success and retention. So good in fact that we have multiple 2nd generation owners and even a 3rd generation owner. Our average franchise has been with the HouseMaster System over 12 years and our average gross sales is the highest in the industry. For us, happy customers and happy franchise owners means great business success!
Today Ken Austin's daughter, Kathleen Kuhn is the President of the HouseMaster System. No person has more business experience in the home inspection industry than Kathleen. She understands the business at every level.
The HouseMaster Vision Is Very Simple. To Take Pride, Make Money, And Have Fun.
These simple values are at the core of everything we do at HouseMaster.
Take Pride:

The HouseMaster Support team and our franchisees are among the most passionate professionals in the industry. We take great pride in what we do and enjoy bringing true value to our customers and communities. And like a true Master, we continue to look for ways to expand our knowledge and improve our craft.

Make Money:

At HouseMaster we have set high goals for all levels of achievement including a strong bottom-line. While we get great personal satisfaction from our work, we are also deliberate and focused on financial success.

Have Fun:

We take what we do seriously. We also enjoy a good time and a great laugh and do all we can to have fun along the way. At our Annual Conference or whenever people from our franchise family get together, a good time is had by all!
The more you get to know the HouseMaster Brand, the more you will understand our passion and enjoyment for each other and for what we do!
Our Training And Support Will Rock Your World
Bring Your Strengths to HouseMaster...We'll Bring Everything Else
Training And Support
The HouseMaster System prides itself in providing best of class ongoing support to all of our franchisees. With complete Tier 1 and Tier 2 support structures in place, every franchise is set up for success from day one. Starting with robust sales, marketing, business, and technical training - no stone is left unturned to get you started on the right foot.
After the initial training, you are paired up with a franchise development team that holds your hand as long as you need it. They bring in all the specialists you need to run your business including technical training, sales and marketing, and more. To top it all off - annual regional and national conferences keep you up to date on best practices by your peers and industry pros.
We support you in the following business functions:
Operations
Finance and accounting
Hiring and employee development
Ongoing education
Information technology
Innovation
Sales and marketing
Technical training
Benefit From Decades of Support
The whole point behind owning a franchise is to leverage the experience of those who have been there and done it. The HouseMaster legacy is that it has been there and done it.
Our marketing and operational systems are the results of decades of learning. And..to prepare for the decades to come, we are constantly testing and innovating to make things work even better.
From day one in the business, you'll have an exact marketing plan that is simple and easy to execute, goals that are achievable, and systems and processes implemented that keep you focused on the customer.
Franchise Community
As you get to know the HouseMaster Brand better, you will see that we are much more than a community. We are better described as a family. With 1 out of 5 franchisees being part of the brand for more than 20 years and a large number of franchisees being either 2nd or 3rd generation owners, it's easy to see how we have evolved into a supportive and outgoing family. So much in fact, that our franchisees often recommend real-life family to start their own HouseMaster franchise.
As part of the community, you'll have the opportunity to serve on the Franchise Advisory Council, marketing and tech boards and of course, interact with others online in private forums, and at the annual regional and national conferences.
Let's Get This Party Started

-

Contact Us