Franchise Request
* required field
About Meineke Car Care
---
Liquid Capital: $100,000
Net Worth Requirement: $250,000
Franchise Fees: $35,000
Royalty: 3% - 7%
Training and Support: Available
Home Office: Charlotte, NC
CEO: Jonathan Fitzpatrick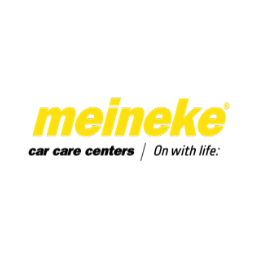 ---
Investement Range $319,774 - $610,318
---
About Meineke Car Care
The automotive franchise that's engineered for success.
Meineke runs on innovation.
Meineke gives you the unbeatable combination of experience, brand strength, and industry-leading technology. Customers come to our one-stop centers for everything from oil changes to tire replacement, transmission work, and general auto repair. They know and trust our brand, love our customer service, and reward us with their loyalty. That's why we continue to add new stores and grow same-store sales with the help of our passionate Franchise Owners.
Drive business with our technology-focused management system.
With Meineke, you've got amazing horsepower. No other brand even comes close to providing their Franchise Owners with the information and the metrics they need to succeed. Our industry-leading proprietary platform includes: Meineke eInspection, workflow/scheduling, ordering/procurement, and accounting. You'll have at your fingertips all the data you need to track business KPIs, improve performance, and meet — or exceed — your goals.
The automotive franchise where your most important tools aren't found on a shelf.
In our data-driven world, the business with the best information wins. Meineke understands this and continues to make investments in technology that are paying off for our Franchise Owners.
With our technology, you're in the driver's seat. Our team provides the roadmap.
Meineke eInspection

As the first of its kind in the industry, our iPad-based tool keeps a digital audit of each vehicle, services performed and recommended service. It provides transparency for your customers-a novel idea in this industry.

KPI Dashboard

You'll have data about your business at your fingertips with actionable insights on setting goals, improving performance, and increasing profits.

Management Portal

The portal is the model of efficiency, helping you establish job priorities and order products easily from one centralized hub.

The Meineke App

Another first from the innovators at Meineke. Customers can schedule appointments, check their service history, get free towing, and more. Your center stays top-of-mind, at no cost to you.

24/7 Training

You have 24/7 access to our virtual and in-field coaches. Together you'll review your DPI dashboard and receive actionable advice.

National Marketing

We provide multi-channel campaigns to drive brand loyalty and sales. You promote your center to the businesses in your area.
More Services
Driven Brands includes leading brands in the automotive aftercare, paint, collision and oil change category. When it comes to what we know about cars and car care, few others can compete. Due to our growth and innovation, Driven Brands was purchased by Roark Capital Group in 2015. Roark Capital Group is an Atlanta-based private equity firm with over $6 billion in capital and commitments raised since its inception.
More Buying Power
With years in the industry and partnerships around the world, we help save you more and grow your bottom line faster.
Meineke is the engine of growth for our Franchise Owners. Join us! Our ideal candidate is someone looking to be a leader in the industry. You should:
Have business acumen.

Have a desire to be involved in your community.

Be driven to lead a team and succeed.
Ready to learn more? -

Contact Us