Franchise Request
* required field
About Pet Supplies Plus
---
Liquid Capital: $200,000
Net Worth Requirement: $600,000
Franchise Fees: $49,900
Royalty: 2% - 3%
Training and Support: Available
Home Office: Livonia, MI
CEO: Andrew F. Kaminsky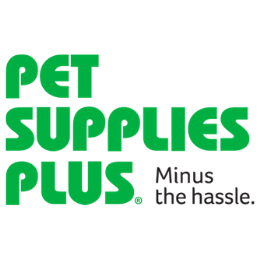 ---
Investement Range $454,870 - $1,524,200
---
About Pet Supplies Plus
We have 30+ years of leadership in the pet supply industry.
Choose the pet franchise opportunity with longevity, brand power, and a track record of innovation. See where Pet Supplies Plus has been and why we have a bright future—together.
Having the support of Pet Supplies Plus is like having your own wingman.
Real estate and site selection

Store design and layout

Management and employee training

Buying power

Marketing

Merchandising

POS hosting
No matter their size, pets are huge – and recession-resilient.
We see every day how pets become beloved family members with owners who love to spend on them, even in uncertain economic times. Our stores offer omni-channel shopping options so pet owners can purchase everything they need to keep their pets happy and healthy. From online ordering to free same/next-day delivery, we make it easy for customers to shop the way they want.
Unleash your inner entrepreneur with a Pet Supplies Plus franchise.
If you've always dreamed of owning a business that gets you out of the corporate rat race and lets you do something you love, Pet Supplies Plus is the opportunity you are looking for. As a Pet Supplies Plus Franchise Owner, you not only work with pets and fellow pet lovers, you are an integral part of the community. You'll love having the freedom and flexibility of ownership, backed by an experienced leader in the pet industry.
Choose the franchise that's best in show.
As the largest chain of independent pet stores, nobody has a bigger footprint in the industry.
Pet Supplies Plus is over 460 stores strong, with over 30 years of franchise experience in the pet supply business. Franchise Owners rely on us for our comprehensive training and ongoing support to keep their stores ahead of the competition and running strong.
Pet Supplies Plus Franchise Owners run with the big dogs.
When it comes to customer service and innovation, Pet Supplies Plus is a rare breed.
High employee retention
People love working with pets and helping their owners make the right choices. When your staff shares a love for pets and your brand values, they enjoy their time at work and want to stay, which leads to low turnover for your business.
High customer retention
Our customers remain loyal because we're connected to the community and we're local. No one can match our customer service and level of personalized detail our staff provides. We remember everyone's name – from customer to pet! Additionally, our Franchise Owners not only sponsor but put on community events that their customers love.
High Franchise Owner satisfaction
When you consider how many existing Franchise Owners are opening more stores, it's clear that they have made an emotional investment in the Pet Supplies Plus brand. Our Franchise Owners love how they are transforming their communities and want to share that happiness around the country, all while making rewarding business investments.
High touch, hi-tech business model
We've got the friendly, face-to-face service of your neighborhood pet store combined with tech advancements that make shopping with us fast, friendly, and convenient. Plus, we are well ahead of the industry standards. Our latest innovation is You Click, We Fetch™ – where customers can order their pet food or products online through their local store and are notified when their order is ready for pick up.
Higher quality training and support
To get Franchise Owners up and running at full capacity, we offer training for two weeks in a store. This allows them to experience the brand firsthand and truly understand what it takes to run a store from an operational perspective. For your staff, we have a complete online library of training videos that they can access anytime to sharpen their skills and learn new techniques to better serve our customers and their pets.
High margins from proprietary products
Trends in the industry indicated that customers want healthier products for their pets, so we developed our own brand of dog food. Redford Naturals is free from fillers, colors, and flavorings. We developed this proprietary brand for our Franchise Owners so that the margins are better which in turn helps your bottom line.
The pet industry potential is huge.
It bears repeating. People are absolutely crazy about their pets. Spike and Fluffy have Instagram accounts, they have Halloween outfits, they travel with the family. And as such, their loyal owners will open their wallets for them, no matter what state the economy is in. If you are looking for a franchise opportunity that is recession-resistant, experiencing unprecedented growth, and provides you with significant profit potential, look no further than Pet Supplies Plus. We're the industry leader that has tongues – and tails – wagging.
We're the pet franchise pet lovers love to own.
Pet Supplies Plus Franchise Owners are many things—dedicated, smart, fun, involved—and they come from all walks of life. But one thing they all share is a genuine love for pets. If you are interested in a Pet Supplies Plus franchise but aren't crazy about pets, you just might be barking up the wrong tree.
If you DO love pets and have the motivation to do well and make the most of your investment, you are just the kind of person we are looking for.
Ready to learn more? -

Contact Us