Franchise Request
* required field
About Scenthound
---
Liquid Capital: $100,000
Net Worth Requirement: $500,000
Franchise Fees: $49,900
Royalty: 6%
Training and Support: Available
Home Office: Jupiter, FL
CEO: Timothy Vogel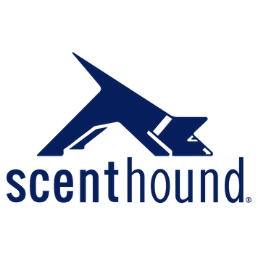 ---
Investement Range $201,375 - $369,825
---
About Scenthound Pet Franchise
The Recession-Resistant Business Opportunity of 2020!
The Nation's First Wellness-Focused, Membership-Based Dog Grooming Franchise
Poised to lead an industry transformation with a revolutionary model and blue ocean strategy in one of today's hottest markets.
Prime Market Timing
A booming $95 billion industry!

Recession-proof & Amazon-proof

Early-in advantage for territories
15 Years of Industry Experience
Recurring revenue membership model

Low investment / high-profit potential

Small retail footprint
Not Just for Dog Lovers!
Scenthound is positioned for:
Business-minded "early adopters'"

Financially sound individuals looking for investment

Multi-units in suburbs or major metros

Single units (available in FL, GA, SC, NC, TN, TX)
Our Passion is Simple: Clean Dogs Mean More Love
Healthy, clean dogs are our heart and soul. It's scientifically proven that dogs keep us happier and healthier, so shouldn't we do the same for them?
Dogs need more than just the occasional clip to stay clean and healthy. They need routine care for all their doggie parts, from their skin to their coat, ears, nails, and teeth. And yes, that does spell SCENT.
Who We Are
At Scenthound, we've been working with dogs since 2005, and loving them for as long as we can remember. We started as a mobile dog groomer all those years ago, then moved to a brick and mortar location in 2010. Along the way, we noticed something was missing from the dog grooming industry.
Many dogs, especially the 80% of breeds that don't require regular haircuts, weren't getting the routine care they needed. The industry needed to change, so we decided to change it with Scenthound.
What We Do
Scenthound aims to remove the barriers to puppy health, keeping dogs clean and comfortable so they can give more snuggles and more love to their humans. We reflect that goal every day in our company values.
VALUES WE LIVE BY
Dog First - We advocate for the health and well-being of every dog in our care.
One Pack - We are one company, one team, with one mission. We trust, respect, and support one another.
Bring Love - We bring good energy to our work, and we do our job with loving intention.
Seek Growth - We believe. We learn. We grow.
Make a Difference - We work with purpose and are driven by a desire to make a positive impact.
We promise to promote the health of each and every dog that comes into one of our Scenters. And we promise to create safe, loving environments with knowledgeable staff to give pups, and their parents, the best possible service.
Founded on a Passion for Dogs
Our founder, Tim Vogel, lives those ideals every day as CEO of Scenthound. He founded Scenthound on a passion for business and a vision of revolutionizing the pet care industry. Along with his wife, Jessica, Chief Brand Officer, and the creative mind behind the brand, Tim and Scenthound are out to change the way people care for their dogs and to promote strong connections between dogs and their humans.
We want franchise partners who share our passion for dogs and their care. We're excited to hear from people who want to bring their own passion into our unique corner of the dog care industry.
Do you have what it takes?
The first thing we're looking for is a passion for pups.
We want people who wake up every day eager to see some four-legged, fun-loving friends, and who aren't afraid to get their hands wet helping those dogs lead happier healthier lives.
Are You a People Person?
As much as we talk about dogs – and we really love talking about dogs – it's the human customers who are ultimately choosing us for their dog care needs. Any potential franchisee needs to deliver outstanding service to customers of any species.
Do You Adore Organization?
One advantage of a franchise over a start-up is the proven system that comes along with it. But that also means that franchisees have to follow the system. We want team players who get where we're coming from, and where we're going and want to be with us every step of the way.
What Do You Value?
At Scenthound, keeping dogs clean and healthy, and dog parents well-informed about their pups' health, isn't just some slogan, it's our way of life. As a Scenthound franchisee, you'll cherish our company values and help instill them in every employee at your Scenter.
When we think about our ideal owners, we think about people who love dogs as much as we do, who want to help every dog they see, and who work to make every Scenthound location the best it can be. If that sounds like you then we want to work, and have fun, with you.
Ready to learn more?

-

Contact Us