Franchise Request
* required field
About Ace Handyman
---
Liquid Capital: $51,000
Net Worth Requirement: $251,000
Franchise Fees: $56,497
Royalty: 6%
Training and Support: Available
Home Office: Lakewood, CO
CEO: Andy Bell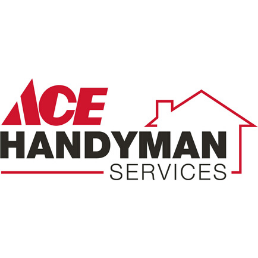 ---
Investement Range $93,277 - $137,472
---
About Ace Handyman
Why You & Why Us & Why Now?
The quick case for an opportunity in a segment that you probably have not considered – how business people, not traditional craftsmen, are winning big.
When you are evaluating different franchise opportunities, the trendy, brick and mortar opportunities get a lot of attention. We get that. But many have high-risk profiles. Trends come in and trends go out. The consumer is fickle.
Your performance, when a trend changes, is downright terrifying.
We are offering a reasonable cost of entry in a segment that is booming, and is not just a fashionable trend, but a strong consumer need – as essential as utilities for a home. Oh, and it has a sexy side, too. But let's talk business first.
Here are the quick facts on a growing, enduring marketplace:
Over the past 20 years, the basic consumer needs for home improvement have grown.
The trends in home ownership and home improvement spending are compelling for our segment of the industry. The Do It Yourself (DIY) client is declining because the Baby Boomer generation who knows how to work on their homes is aging out of being able to actually get on a ladder and do the work. They are turning into Do It For Me (DIFM) clients out of basic need. On the other end of the homeowner generations, the Millennials have begun purchasing homes at a greater rate, and their basic value proposition of how to spend time does not include spending all weekend working on their homes.
Serving a new "do it for me" (DIFM) marketplace.
And something else is taking place. The "do it yourself" (DIY) market is shrinking. Why? Because busy, younger homeowners are not following in their parents' and grandparents' legacy of fixing things themselves. They choose to not own the depth of tools or to set aside the time it takes, so they hire us.
A partnership that has tremendous name recognition, trust and power
And lastly, the original Handyman Matters, founded by Andy Bell in 1998 has taken more than 20 years' experience in home improvement services and partnered with Ace, the most trusted hardware brand in America.
Timing
Why this year is an even better year to become an Ace Handyman Services Franchisee
Now that we are Ace Handyman Services, we are leveraging the brand power of Ace Hardware. With an annual domestic marketing budget of over $100 million, Ace Hardware is a brand that is recognized by 95% of the US population there is an Ace Hardware Store located within 15 minutes of 75% of American households. Ace has over 4,700 domestic hardware stores, with a long history of being a helpful neighborly brand – a stark contrast to the big box experience.
Plus, our Ace Handyman Services franchisees purchase products from Ace's nationwide network of participating stores at competitive prices that include local discounts and a national rebate program.
We have been tasked with bringing helpful handyman services to all of their customers' homes.
Culture + History
Business people, not traditional craftsmen, optimize these trends.
The next thing you are likely saying is, but I'm not handy, or a craftsman, right?.
When you run a successful Ace Handyman Services franchise, you work on your business, not in your business.
So many of our owners simply didn't realize how much value their corporate background would have in owning and running their own business, let alone being successful in a category they knew nothing about.
If you are a high-performance, customer-minded executive who is ready for a change, ready to live by values based in ethics and integrity, then you owe it to yourself to find out why so many non-construction individuals have invested in running their own Ace Handyman Services.
We serve homeowners, solve their challenges and partner with them so that they love their most sacred place – their haven – their home. We support them in protecting one of their most valuable investments and work with them to add value to the enjoyment of their home life.
Worth noting why Andy Bell started this business 22 years ago
Directly put, the utter lack of ethics and integrity in the construction industry.
Sounds like ad copy, right? It's not. In fact, when I started this business out of my garage, I only understood swamp coolers. That's true. I wasn't a craftsman. My father was a small- town butcher in a small-town butcher shop.
But what I learned in the early days is that when I fixed a swamp cooler when and how I promised (and kept that promise), homeowners asked me to do more. So I learned how to do more. And I heard, time after time, how different my attitude and ethics were. That's when the light bulb came on and I started Handyman Matters. Not based solely on the best craftsmanship, but based on making promises and keeping them in a professional way.
-Andy Bell
Fast forward to today – we are experts in the home improvement space.
Since then, we have amassed a team and a franchise community with ethics and integrity that matched the original vision. And it's not just a sales story. For two years running, we have been awarded the Customer Satisfaction Award from Newsweek's annual consumer survey.
Today do we offer the services of skilled Craftsman? You bet.
When you buy an Ace Handyman Services franchise, you get everything you need, with the know-how from 20 years of experience, to quickly tap into this runaway growth marketplace.
Staffing and training the right people

Proprietary systems and processes

Instant estimate (a proprietary algorithm that captures 20 years of experience)

Technology-driven efficiencies

Marketing at the ready
This alignment with Ace was not easy.
We were chosen by Ace Hardware and made it through the stringent due diligence process leading to the acquisition of Handyman Matters on September 5, 2019. They pressure-tested all phases of our business model. They had been looking to get into our marketplace for years. They found a match in us.
Our customer satisfaction rate of 4.6 out of 5 stars sealed the deal. This, coupled with the opportunity for reliable revenues, the manner in which we improve employees' and customers' lives, and our passion for redefining home improvement for the better, made this one of the most notable strategic "Game Changers" in franchise history. We think that's sexy.
You know you want to change what you are doing today. Let us be the catalyst for your future success when you break out on your own and work to realize your true potential.
Benefits
Surprise, you are more suited than you thought!
Our Brand Promise to YOU!
A FUN and REWARDING career that gives you control of your future – providing a fantastic lifestyle, centered around family & financial freedom.
You may not realize how well-suited for this industry you are; likely you have a vision of what you want to do, you are intrigued by being self-employed, but you may wonder if you could lead a business of Craftsmen.
Experienced people-centric leaders have a real opportunity in the home improvement industry. If you are ready for a change and have the following skills, you may be pleasantly surprised with the value you bring to the opportunity.
If you consider yourself a measured, results-oriented, calculated risk taker who is competent as a proven, executive-level leader who knows the value of staying close to the business, you are a perfect fit for our business.
If you believe in leveraging systems and processes to improve performance and are comfortable making decisions and driving results through a TEAM, you belong in our system. We want business owners who value defined roles and responsibilities and are excited to lead.
Finally, we are only interested in growing our system with business owners who live by values-based ethics and integrity, are optimistic and caring in their interactions, who understand the value of culture and aligning against mission. We want those who are community-minded and at home serving/helping others. We demand that our business owners embody the brand of Bringing Helpful to our Customers' Homes.
Our business isn't gender-specific. If you are a successful corporate female leader – you are a perfect fit with us. This industry is begging for more strong female leaders!
There are tremendous advantages in new places, even in business segments that you may have never considered. We believe you owe it to yourself to take the time to understand what might make us an outstanding choice for you, your family and your future – you might find that we are the perfect choice for you along the way.
There are tremendous advantages in new places, even in business segments that you may have never considered. We believe you owe it to yourself to take the time to understand what might make us an outstanding choice for you, your family and your future – you might find that we are the perfect choice for you along the way.
Service Path
The expectations and demands of consumers are increasing. To meet those expectations consistently, we have created what we call our Service Path. This is an 8-step process starting from the first call to the eleventh month warranty call that every single customer experiences, no matter the size of their job. It goes beyond delighting customers, it establishes lasting relationships that lead to referrals and repeat business.
But it wasn't enough to just create this; we also built systems around training the Service Path to owners, TEAM Coordinators and Craftsmen to ensure everyone understands their role in the path and upholds their responsibilities. Our Service Path is truly a TEAM effort, and our software supports each step of the process along the way to promote consistency.
You'll love the simplicity of the steps of our process, and how we execute on delivering delight to every customer we work for, before and after the actual project is completed.
Marketing Support
Marketing is an ongoing effort, and we provide ongoing support well after your Grand Opening and first-year plan have been executed. We are always investigating new vertical opportunities that we test and prove through our Support Center before we roll them out. We provide monthly updates on newly available programs and supply quarterly marketing calendars for owners to use. It's up to you to decide which programs to use, or we can also customize marketing plans to fit your business needs.
Ready to learn more?

-

Contact Us