Franchise Request
* required field
About Assisting Hands® Home Care
---
Liquid Capital: $100,000
Net Worth Requirement: $300,000
Franchise Fees: $48,000
Royalty: 4% - 5%
Training and Support: Available
Home Office: Nampa, ID
CEO: Lane Kofoed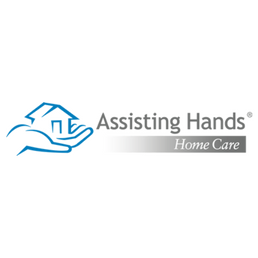 ---
Investement Range $80,650 - $152,600
---
About Assisting Hands Home Care Franchise
Assisting Hands Home Care® can help your loved one remain in the comfort and privacy of their own home. Sometimes life's natural events like aging, illness, or disability can make living independently at home more difficult. At Assisting Hands, we understand. Our certified, bonded, and insured caregivers have the compassion and skill necessary to help overcome the challenges you and your loved ones may face. Our in-home care services range from companionship, meal preparation, medication reminders, shopping and errands, light housekeeping and laundry, to help with bathing and dressing. Also, some of our offices provide home health care nursing services, such as therapy, medication administration, and wound care. No matter what life brings, Assisting Hands is here to help.
"Quality Home Care You Can Trust"
Assisting Hands Home Care® is one of the leading in-home care franchises, emphasizing exceptional customer service and personalized care, providing our franchisees with a proven and scalable business model, and a support organization that is second to none in the industry.
Our leadership team has a diverse background and a wealth of experience in many aspects of business operations including finance, marketing, and home health franchising, in addition to more than 25 years in the healthcare industry.
Our customer base consists primarily of the elderly; however anyone who requires assistance due to disability or illness will benefit from the services offered by our franchisees. Assisting Hands serves a growing number of people seeking peace of mind, knowing they or their loved one will be provided with ongoing, qualified care while maintaining their dignity and quality of life.
Our caregivers provide exceptional in-home quality care to individual clients in their residences at scheduled sessions and times, up to 24 hours per day. They facilitate the maintenance of quality of life for those in need of medical and non-medical assistance, while allowing clients to remain in the comfort of their own homes.
Why Assisting Hands Home Care?
Flexibility - Our Franchisees can offer a variety of services in addition to our core business of non-medical in-home care such as Medical, Staffing, Total Care Management and Medical Device Sales. We also support our franchisees if they wish to participate in programs from various Payor sources including Medicaid, Medicare Advantage, Veterans' Benefits and Long-term Care and Disability Insurance.
Area Representative Opportunity - We are one of only a handful that offer this Development Opportunity for Qualified candidates who wish to assist in the recruiting of franchisees in their local market and their ongoing Coaching and Mentoring in exchange for a share of the Franchise Fee and Royalties.
Family-Centered Culture permeates our organization from the leadership team out to each and every franchisee.
Technology is strongly utilized to maximize effective staff and caregiver management as well as reducing the back office requirements of running a VERY scalable business.
Ideal Candidate
We are looking for individuals with a strong background in either executive management, marketing/sales, or business development.
The right individual will also be compassionate and have a strong desire to make a difference in people's lives, and in their community.
Minimum financial qualifications include a Net Worth of $300,000, with $100,000 in liquid capital, and the ability to cover personal living expenses for 12 months.
History
Assisting Hands Home Care was born from a Senior Care company started by Dr. Gail Silverstein in Phoenix AZ in 2003. Armed with over 25 years' Health Care Management experience her company quickly grew and was soon transformed into a franchised model to be offered from Coast to Coast.
Your Home - Our Care Helping you remain HAPPY and at HOME!
Training and Support
Franchisees benefit from our four-phase training program that includes both classroom and onsite instruction. The training program covers all aspects of running the Assisting Hands Home Care franchise business including caregiver training, recruitment and hiring, billing, scheduling and customer service, cash management, marketing and advertising.
Four-phase training program includes:
Pre-opening assistance 40 hours of extensive initial training at our national training facility, followed by 20 hours of in-field training at the franchisee's location, monthly and quarterly webinars, the annual company retreat and ongoing support from the Assisting Hands training and support team.
Testimonials
"Assisting Hands Home Care provides me the tools and structure I need to be successful, but also the flexibility to run my own business." Greg Kling - Owner, Cincinnati
"Compared to the other franchise companies, Assisting Hands spent more time getting to know us". Armando Morales Area Rep., Southeast Florida
"We are a growing company now, but the cooperation and sharing from the key people in the company, both management and other franchise owners, is incredible." Robert Thomas Area Rep., Ft Myers, FL
"What Assisting Hands and I have in common is we both care for people and want to help them." Terri Robbins Area Rep., Houston
"Assisting Hands is a feeling of family, which is the culture I was looking for." Robbie McCullough Area Rep., Dallas
Ready to learn more?

-

Contact Us