Franchise Request
* required field
About Bio-One
---
Liquid Capital: $80,000
Net Worth Requirement: $155,000
Franchise Fees: $50,000
Royalty: 7%
Training and Support: Available
Home Office: Greenwood Village, CO
CEO: Brian Brinegar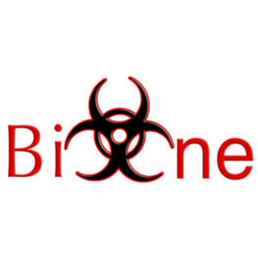 ---
Investement Range $105,445 - $153,445
---
About Bio-One
Nick-Anthony Zamucen was in his early 20s when he witnessed something he'll never forget. That experience led Zamucen to eventually found Bio-One Inc. in 1998, which provides services in recovery and suicide cleanup, homicide cleanup, hoarding situations, junk removal, deceased animal recovery, and other overwhelming situations.
Touting themselves as the first crime scene cleaning franchise, Bio-One now has 110 franchise locations in 41 states, operated by 96 franchise owners. Zamucen didn't plan to franchise the concept at first, but after speaking with executives in the industry, he realized he could help more people if he grew his concept on a national scale, which he launched in 2010.
Why Bio-One
Crime scene cleaning is an industry where you know you are making a positive difference in people's lives. Here at Bio-One, we believe in the motto: Help First, Business Second. Bio-One has the opportunity to help people in their greatest time of need and we are proud to make a difference. It's as close to being a hero on a day-to-day basis as you can get.
With Bio-One, your success is our goal. Our franchises thrive with the help and guidance of our trainers and corporate team. We are here to help you every step of the way.
Training and Support
Our number one goal is to build a thriving community of franchise owners. We achieve this with our robust training and support program, systems, and tools. We begin with our initial franchise training at our headquarters. Ongoing training classes will be hosted throughout the year via live webinars, conference calls, and online programs. In addition to our training program.
Marketing
We have a proven mix of digital, print, and customer referral programs to help you acquire customers.
Operations
Our operations manuals contain our proprietary business strategies and best practices. You will have exclusive access to our processes and checklists that ensure reliable, high-quality service for your customers and increased efficiencies for you and your team.
Technology
Our custom-built technology platform enables you to manage your business, including job schedules, customer billing, and more.
Leadership
Our experienced leadership team is here to support you every step of the way. Your success is our priority.
Supporting our franchise owners is the backbone of our success and we look forward to working with you. As a Bio-One franchise owner, you will experience hands-on training and support from the best in the industry.
Ready to learn more?

-

Contact Us