Franchise Request
* required field
About Blue Moon Estate Sales
---
Liquid Capital: $50,000
Net Worth Requirement: $200,000
Franchise Fees: $49,500
Royalty: 5%
Training and Support: Available
Home Office: Cary, NC
CEO: J.J. Sorrenti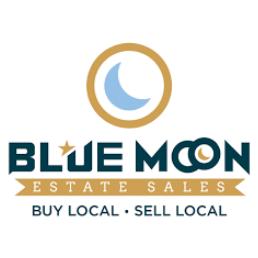 ---
Investement Range $67,600 - $78,800
---
About Blue Moon Estate Sales Franchise
Deb and Ken Blue founded Blue Moon Estate Sales in 2009. With years of experience in antiques, business and management, this step into full-time entrepreneurship was an excellent opportunity in a very uncertain financial time. The Blues hit the ground running, and Blue Moon rapidly became the most active estate sale company in Raleigh, NC. They soon made plans to optimize their tried-and-true processes and built their business in the form of a reproducible and reliable franchise. This business model would enable others to enter the estate sale industry and enjoy the many benefits of self-employment.
Estate sales used to be fairly rare occurrences. Most people owned few possessions. These items were made to last, used for years and eventually handed off to children. Times have changed! People amass huge amounts of goods in their lives and wind up metaphorically drowning in cherished treasures. This is why most of our clients contact us for help in downsizing. There are over 100 million Baby Boomers on the verge of retirement in America. They're ready to move onto a simpler lifestyle with less stuff, and we're happy to help!
Estate Sales are Conducted in Homes
An estate sale, also called a tag sale, is a way of selling the entire contents of a home in a timely fashion. Estate sales should not be confused with yard sales, flea markets or auctions. An estate sale is conducted in the home, and prices are established before the start of the sale. Once the contents of the home are staged and priced, the public is invited into the home to browse and buy in an environment similar to that of a retail establishment.
Items most closely associated with estate sales include furniture, art, jewelry and tableware, but nearly any tangible asset can be sold. Here at Blue Moon, we can sell everything from 18K gold bangles to the hardware on cabinets. Because of the great diversity in our clients' belongings, each and every week is different. "Never a dull moment" has never been more true.
Our clients vary as much as our sales, but many utilize our services when facing a downsize, a move or the liquidation of a loved one's property. These types of events can be incredibly overwhelming on their own which is why folks often turn to professionals like Blue Moon to take care of the physical property side of things. Holding an estate sale is a major undertaking, but we have it down to a science.
Why Franchise With Blue Moon?
Be the Boss
Own it. Each Blue Moon Estate Sales location is home based, and our franchisees have the ability to set their own hours. As a franchisee, you would have control of your schedule. With no "brick and mortar" requirements, there are no mandatory operating hours that would keep you restrained to a retail environment. Rather than a storefront, our sales are conducted within our clients' homes, and only minimal space is required for supplies.
Freedom
Enjoy it. After years of heading out the door at 6am to work for some of America's largest corporations, Blue Moon Estate Sales owner Ken Blue appreciates the flexibility that comes with owning the Raleigh, North Carolina franchise. He's given up his wingtips for comfortable gym shoes and hasn't looked back. Unlike other franchises that are open seven days a week, Blue Moon offers flexibility. During weeks without sales, our owners are able to stretch out and enjoy some time off.
We're With you Every Step of the Way
The key to a successful estate sale franchise system lies in brand power, a proven business system, in-depth training and a powerful technological platform. We have it all in spades, and we're looking for energetic, caring people to join us. There are loads of perks that come along with being a Blue Moon Estate Sales franchisee including a flexible schedule, complete market support, low startup costs and a very low overhead. And it all starts with our core values.
Blue Moon Core Values
We have been proactive in defining our culture as a brand and formulating a clear direction in which we will continue to move into the future. Every decision we make is based on our five core values. These values are ingrained in everything we do as a service-oriented business and as an industry-leading brand.
INTEGRITY

- We practice integrity every day. Our goal is to provide the most honest and professional estate liquidation services in the country, complete with understandable systems, clear guidelines and true transparency. Our goal is to set new industry standards.

ACCOUNTABILITY

- As a brand, it is incredibly important to us to provide great service on a consistent basis. It is not only what we do, but what we don't do that matters. To continue leading the industry, we must take responsibility for our actions, hold ourselves accountable as business owners and act as brand ambassadors to customers and clients.

GROWTH MINDSET

- We ask that every franchise owner learns and embraces a growth mindset. It is important not only to improve as a business owner but to have a continued thirst for knowledge and improvement in everything you do. Growth comes from an inner desire and the continued action of learning and seeking experience.

EFFECTIVE COMMUNICATION

- Within our organization, effective communication is a must as there are multiple levels of the business in which we need to communicate. Whether it is speaking with clients, customers or fellow members of the community, effective communication is key.

GRIT

- To quote Angela Duckworth, "Grit is passion and perseverance for very long term goals. It is sticking with your future day in and day out not just for the week, or the month, but for years." The services we provide to our community and the smiles on the faces of the people we serve motivate us to continue on through the best and worst days of the job.
Everything You Need to Succeed
At Blue Moon Estate Sales, our franchisees are taught all of the proven methods and trade secrets of the business. Our experienced experts train extensively on the ins and outs of successful marketing, acquiring new business and conducting sales. New franchisees also attend fun, hands-on courses covering specialty item assessment and research.
Once our franchisees are ready to hit the ground running, we provide them with a lead-generating website, as well as access to our invaluable, customized software that makes the back-of-house and customer-facing aspects of the business a breeze.
Our Business Model
Our unique estate sale franchise offers the benefits of branded service, standardization, expert support and collaboration. The typical years-long learning curve is dramatically shortened, and our highly-skilled, experienced team is here to act as an ongoing resource when it comes to any questions, challenges or uncertainties. This is a niche business that has been dominated by "mom and pop" operations and people wanting to make a quick buck for years. We are revolutionizing the industry every day and are looking for the right candidates to join our estate sale franchise team!
Home-Based Business

Flexible Work Hours

Low Start-Up Costs

Exponential Growth

Powerful Brand Identity

Reasonable Royalties

No Accounts Receivable

PR Backing

Fast-Paced Work

Minimal Inventory

Industry-Leading Tech

Expert Support
Our Technology, We Take Technology Seriously
Along with the growing footprint of the business, Blue Moon Estate Sales has integrated digital systems that bring unprecedented efficiencies to franchisees, clients, and customers. The company's exponential growth acted as a catalyst for a transition from a time-consuming, paper-based customer experience to a full-on digital platform. The proprietary platform allows each satellite location to enhance both client and customer experiences like never before.
We Stay Connected
Our state-of-the-art website connects everyone and everything. It brings clients to our top notch services and shoppers to the estate sale treasures they crave. We provide the most comprehensive SEO work for any estate sale company in the industry, landing us in the coveted number one slot in web-based searches. Not only that, we have highly effective marketing at your disposal.
You'll be one step ahead of your local competition:
Cutting-Edge Hardware and Software

Employee Management Programs

Customer Loyalty Programs

Item Pricing Assistance

Digital Client Reports

Targeted Marketing
Ready to learn more? -

Contact Us