Franchise Request
* required field
About CMIT Solutions
---
Liquid Capital: $100,000
Net Worth Requirement: $500,000
Franchise Fees: $49,950
Royalty: 6%
Training and Support: Available
Home Office: Austin, TX
CEO: Roger Lewis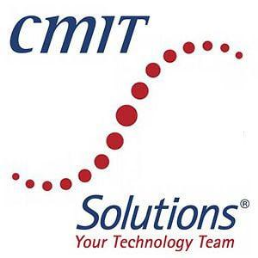 ---
Investement Range $112,570 - $165,460
---
About CMIT Solutions Franchise
CMIT Solutions, Inc., has grown into the leading provider of IT solutions for small businesses by recognizing demand, harnessing the power of local offices run by entrepreneurs, and remaining ahead of the game with the most current and most reliable technology solutions.
THE BEGINNING -

CMIT Solutions launched in the '90s as a provider that catered mostly to household computer service and repairs. Over the next decade, small to mid-sized businesses (SMBs) would beef up their adoption of computerization. By the early 2000s, it was clear that the IT needs of SMBs were being overlook

FOUNDATION -

CMIT (Completely Managed Information Technology) Solutions morphed to deliver enterprise-scale IT solutions for SMBs at an affordable price. The value proposition hit such a sweet spot that the franchise has rapidly increased its North American footprint ever since. There are now over 230 CMIT Solutions offices in 33 states and provinces across North America.

GROWTH -

The franchise has followed a strategic growth plan over the years, providing a comprehensive suite of IT solutions. These include data protection, disaster preparedness, cybersecurity, mobility, cloud computing, and compliance. SMBs lean on CMIT Solutions to attend to their computing needs so they can focus on their specialty. In late 2018, the private equity firm Craftsman Capital purchased CMIT Solutions. The equity firm has focused on long-term strategic growth and strengthening support systems at the franchisee and franchisor levels.

NEW LEADERSHIP -

CMIT Solutions also has a new CEO, Roger Lewis, with former CEO, Jeff Connally, moving to an advisory role on the Board of Directors. Such strategic investments in marketing and capital have propelled the franchise to the forefront of the industry.

WHAT'S AHEAD -

As the computing and cybersecurity needs of SMBs become increasingly complex, expect CMIT Solutions to forge an even stronger niche in the $1.7 trillion U.S. information technology industry. If you're ready to lean on your sales and marketing or technology background to help SMBs grow, check out what CMIT Solutions has to offer in 2020 and beyond.
Why CMIT? A Long Record Of Excellence
Building a new business from the ground up can be immensely difficult, expensive, and inherently risky. As an IT Franchise Owner with CMIT Solutions, you'll know what to expect: established business services and a proven track record helping small to medium-sized businesses overcome technological hurdles. But that's just the beginning.
CMIT Solutions was again certified as a 2020 World-Class Franchise® by the Franchise Research Institute®. The recognition came after an independent franchisee validation survey conducted by the Franchise Research Institute, in which a significant portion of all CMIT Solutions franchisees participated. The survey was designed to determine the quality of 10 key metrics crucial to franchisee success within the CMIT Solutions franchise system.
IT Managed Services
When looking for IT franchise opportunities, it's important to understand the kind of services your prospective business has to offer. CMIT has developed a variety of proactive IT packages that can solve different needs in a variety of industries. But all of our offerings fall under the managed services model, which relies on proactive maintenance and monitoring at a steady, predictable cost. Business owners want to know what they can expect from a business partner: the level of service and support they'll receive, how much it will cost each month, and how dependable the service will be. Our flexible service mix enables CMIT franchisees to provide this, along with the ability to craft custom-tailored solutions and still have opportunities to upsell services. This structure produces stable, easily predictable pricing for clients (which they love) while also enabling franchisees to rely on a powerful recurring revenue model.
Why We Are The Best Managed Services Provider (MSP)
As an Information Technology Franchise, we focus on proactive managed services instead of reactive break-fix services. That means we prevent, diagnose, and fix problems before our clients notice them, instead of only showing up when computers are broken or systems are down. This flips the usual IT relationship on its head — our clients think of us as their strongest line of defense when it comes to productivity and efficiency instead of just technicians tasked with fixing hard-to-understand issues. Proactive monitoring and maintenance also generate peace of mind for our clients since they know their systems are completely managed by a partner they can truly count on.
CMIT Offers The Power Of A National Network With The Service Of Local CMIT Owners
CMIT Solutions offers these services through a nationwide system of 240 franchise units run by passionate and skilled local entrepreneurs. Local franchisees simply do a better job of serving their clients and building long-term trust — local business owners like to do business with other businesses in their community. Our franchisees are not just IT service providers but trusted professional advisors to their clients.
Your Independently Owned And Operated Business
OUR INFORMATION TECHNOLOGY BUSINESS'S PROVEN SYSTEM
We like to give our franchisees the ability to quickly grow and scale in the information technology business — from day one. We have spent years building training, marketing support, product testing and development, business coaching, and well-established back-office systems that are second to none. That way, our owners can properly manage their customers' systems and employees easily and efficiently. With CMIT Solutions, you get far more than a business in a box: when you open your doors, you have the backing of an established managed service provider with connections and references across North America. You have a client-facing 24/7 help desk and Network Operation Center. You have partnerships with companies like Dell, Microsoft, and Intuit. Best of all, you have the ability to immediately start building a revenue stream.
World-Class Training Program -

CMIT Solutions franchisees begin their business ownership with a comprehensive training and launch program. Our Pre-Training Guide and Franchise Checklist are designed to prepare you for the successful launch of your business. This is followed by two full weeks of on-site training at our Austin headquarters, which allows our executive team and subject matter experts to teach in a workshop-based environment that focuses on applying basic skills to real-world situations. New franchisees leave the two-week training period with the practical experience they need to tackle the challenge of opening their own business. After training, we provide a detailed Marketing Playbook to inform you how we market for the entire system and guide you on how you can support those efforts locally.

Our Mastermind Groups -

After completing the launch period, the true relationship with your new CMIT Solutions family is only beginning. Our Mastermind Groups provide peer-to-peer feedback with brainstorming sessions, mentors, annual business limelight reviews, collaboration, and feedback. We consider our Mastermind Groups to be sacred communities founded on trust, respect, intimacy, and accountability, which you won't find in an external CEO peer-accountability group, many of which charge upwards of $1,000 a month.

Launch Group -

After graduation from training, new franchisees participate in our specialized launch coaching program, which covers all the necessary bases to help you open a new CMIT franchise with a step-by-step checklist. Your launch team and business coach will communicate regularly to assure that you hit the ground running together.

Franchisee And Home Office Collaboration -

Ongoing coaching and support comes from business experts within the Home Office as well as the nationwide network of franchisees. Our franchise management teams conduct regular "Success Checks" of each franchise business operation, while the fact that all of our franchisees operate the same business model means that every CMIT owner's success is tied directly to his or her peers. Collaboration is in the very bone marrow of our company — but what is common at CMIT Solutions is uncommon in today's competitive IT environment.
Your Clients
We serve mostly small and medium businesses in the following industries:
Accounting

Real estate

Finance

Healthcare

Manufacturing

Engineering

Nonprofit

Construction
Ready to learn more? -

Contact Us