Franchise Request
* required field
About CTRL V
---
Liquid Capital: $50,000
Net Worth Requirement: $250,000
Franchise Fees: $25,000
Royalty: 7%
Training and Support: Available
Home Office: Waterloo, Ontario, Canada
CEO: Ryan Brooks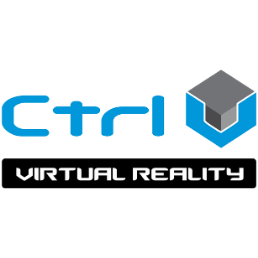 ---
Investement Range $142,850 - $233,300
---
About CTRL V Franchise
Ryan Brooks, CEO, presented the idea to his long-time friend Robert Bruski, CFO, and his cousin, James Elligson, COO, of a virtual reality gaming hub and development center. The idea was based on the compelling nature of virtual reality and the approaching need for such technology across many different industries. The project was timed to coincide with the launch of the new and unique virtual reality hardware that was set to be released in early 2016.
Ryan, being a local elementary teacher with a focus on math & physics, brought an aspect of creation, design, and ingenuity to the team. Robert, a value investment professional from the finance industry in Toronto, brought business acumen that helped drive the commercialization of the idea. And to round off the trio, James, a gemologist, customer service, and operations wizard, ensured that the process would run smoothly.
With a plan to roll out in time for summer 2016, Ctrl V® Inc. incorporated in February. The trio took over an old Research In Motion (Blackberry) building next door to the University of Waterloo and part of WIN (Waterloo Innovation Network) and transformed it into a futuristic dreamscape straight out of the movie "Tron," with blue lights ad VR stations outfitted with top-of-the-line VR equipment. The rest is history.
Our Core Values
Perfection Isn't Enough
We believe there is always room to improve something or ways to increase efficiency. Consistent, extreme attention to detail is of the utmost importance to us. We are always striving to do better and to be better.
Extreme attention to detail

Ability to follow processes

Consistent

Predictable
The Best Experience for The Right Customer
Offering the best customer service starts with knowing your target market and who your ideal customer is. We believe that the best experience comes not from trying to please every single person, but rather from consistently meeting or exceeding the expectations that we set for our ideal customers. We are confident in what we do and why we do it and we are comfortable with knowing that we are not going to be able to please 100% of our customers.
Know your target market

Do one thing and do it better than anyone

Great customer service

Confident in why we do what we do
Passionately Driven and Dedicated
Operating a Ctrl V® arcade requires a lot of time and effort, but even more so, it requires an unrelenting dedication. We are self-driven and constantly committed to improving ourselves and the business. We expect maximum effort and enthusiasm, 25 hours a day, 8 days a week.
Self-driven in your role

Intrinsically committed to self-improvement

25/8

Enthusiastic
Moral Compass
Are you an ethical person? Do you believe in fair play? At Ctrl V®, this is one of the cornerstones of how we operate and how we conduct ourselves. We make an effort to give back to our communities through charity events and providing special discounts to underprivileged groups. We believe in being transparent. We work hard to abide by all laws that govern our operations and our content.
Ethical

Community

Charity

Fair play – Inter-Arcade (How we treat other arcades: online, social media, etc.)

Transparent

The greatest good for the greatest nummber of people, excluding genocide
Work Smarter and Harder
We believe that a consistent maximum effort is only half of the equation. We put a lot of emphasis on constantly re-evaluating our processes and always trying to find a smarter or more efficient way to perform our work.
Efficiency in all things

Find a better way to do it

Occam's Razor

Consistent maximum effort
Big Picture Thinker
At Ctrl V® we look for people who want to build something bigger than themselves. We believe in understanding the value of your role in working towards our long-term goal. There are always going to be some undesirable aspects to the job, but we believe in staying focused on the ultimate goal and making the most of our reality.
Understand the long term goal

Understand the value of your role

Make the most of your reality (perception)

Build something bigger than yourself
Why SO Serious?
At the core of our business, we are providing fun and entertainment for people, so we believe it is extremely important that we are fun people to be around. We strongly believe in the importance of being able to laugh at ourselves and to not dwell on mistakes, but rather learn from them.
Be a fun person to be around

Laugh at yourself, because everyone else is

Learn from mistakes, but don't dwell on them (own it!)
FRANCHISEE TRAINING
New franchisees will participate in an intensive 2-week training program at the Ctrl V® flagship location in Waterloo, Ontario. Training will consist of classroom components in the mornings and practical arcade components in the afternoons. It will cover all major aspects of operating a Ctrl V® franchise.
The first week will focus on Ctrl V® specific material whereas the second optional (but highly recommended) week will cover general business fundamentals. In order to pass the training program, franchisees must receive an overall grade of 90% or better.
Franchisees will return to Ctrl V® Waterloo for a followup 3-day refresher course on practical operational skills prior to opening.
Week 1: The Ctrl V® Way
Company History & Vision

Brand Introduction & Guidelines

Franchisor/Franchisee Obligations

In-Arcade Practical Training

In-Arcade Observation & Gameplay

Market Research Processes

Bug Reporting Process

VR Hardware/RMAs

Game Related Processes

Marketing Approval Processes

Mobile Event Processes

Customer Service Training
Week 2: Business Fundamentals
Location Search & Leasehold Improvements

Deployment Process & Equipment Ordering

Employee Onboarding and Terminations

PC Setup Procedures

In-Arcade Observations and Gameplay

New Hire Profile

Administrative Functions Form

Opening Day Marketing Process

Social Media Creation, Postings, Ads

G-Suite Training

Finance Management

Legal
Touch-up Training
After the franchisee finishes the first two weeks of training and passes the assessment, they'll go back to their respective homes and begin working on deploying everything that they've learned. This includes procuring real estate and leasehold improvements, building out, opening day marketing, pre-opening marketing, hiring, and a whole multitude of other things.
Because the above can take some time, a lot of the practical training that a franchisee may have learned could be not as fresh anymore. And so right before their grand opening, the franchisees will return to Waterloo for 3 days in order to complete a refresher course. This will cover things like operating our systems, customer service, game knowledge, etc., and will ensure that they open with a Bang!
FRANCHISOR SUPPORT
Ctrl V® franchisees have access to a wide array of support programs and avenues to help them along their road to success. No matter what question or issue might arise, our support system offers resources that can help lead to a solution. The following are just some of the support resources available to our franchisees.
Live Chat
Our live website chat is covered by Ctrl V® headquarters seven days a week which allows franchisees and their staff to put more focus on the customers in their arcades. All chat transcripts related to specific locations are forward to those locations as well so that those franchisees are up to date on what their customers are asking.
Technical Support
Ctrl V® provides extensive documentation, an elaborate bug reporting system, a network of support from other franchisees, and a dedicated team at headquarters. There are always resources available at the franchisees' fingertips to help them keep their arcades running at peak efficiency and provide the best experience for their customers.
Field Audits
Field audits are performed by Ctrl V® headquarters to assist our franchisees in providing the best experience to their customers as possible. They will also observe the arcade staff in action while they operate the arcade and assist customers. A report and consultation is then shared with the franchisee so that any major issues can be rectified quickly and observations can be communicated.
Franchise Advisory Council
Our Franchise Advisory Council consists of franchisees and meets on a weekly basis. It exists to provide our franchisees with an open forum to discuss ideas, answer questions for each other, and help shape the future of Ctrl V®. The best resource available to our franchisees is the other franchisees who are experiencing the same ups and downs of entrepreneurship.
MARKETING EXPECTATIONS
Financial
Minimum Local Advertising Spend: 3% of revenue

This goes toward driving traffic to the franchised location. It is spent by the franchisees on advertising initiatives that are approved by headquarters.
National Advertising Contribution: 1.5% of revenue

Every franchisee contributes equally to a national marketing pool. Funds from this pool are used for advertising the Ctrl V® brand.
Grand Opening Marketing: $15,000

It is critical to have a well planned and well-executed grand opening to maximize initial traffic to your location and to build hype in your community.
Branding
All public-facing advertising, marketing, signage, and anything that affects the brand and customer experience must be approved by Ctrl V® headquarters.

Ctrl V® provides brand guidelines and support documents on using appropriate and current elements when representing the brand.

We have a library of pre-approved assets and marketing materials for use, but franchisees are welcome to submit their own concepts for approval and release.

Franchisees are responsible for managing their own social media accounts. All paid advertisements will need to be approved by headquarters.
Processes
Franchisees are required to follow designated processes for approval of marketing and advertising initiatives which typically require diligent research and months of lead time.

Every franchisee is required to conduct an ongoing, in-depth analysis of their target market and their target audience to identify their customer base and effectively promote their business.
Proprietary Software - The CTRL SUITE
Ctrl Room, Yeah! It's Super Cool
A custom built multiplayer VR interface where groups can choose the content from our curated library. It decreases labor costs by up to 4x while reducing game royalties by providing an interactive environment. The CTRL room comes fully equipped with sorting options and a built-in cycling trailer display with promotional images.
Ctrl Menu - It doesn't Get Any Better
The in-system attendant that helps patrons navigate virtual reality on their own and call for help with our industry-exclusive call system. Working at CTRL V has never been easier.
Ctrl Panel - What More Can We Say?
The VR Specialist-facing software component that enables local and remote control of each VR station. The Ctrl Panel handles session timing, installation, and launching of all required third-party software, automatic capturing of customer video clips, and contains a convenient Tips tab providing helpful game-specific information for VR Specialists.
Admin Panel - Life Just Got Easier
The central control system for the entire facility, enabling station configuration and control remotely from the reception PC. Additionally, Admin Panel provides booking and payment capabilities, waiver verification and detailed analytics and reports covering all aspects of operations.
Crowd Ctrl - Party Time, My Friends
Ctrl V®'s custom online booking software which connects the customer from the moment they book through to the end of their VR session. Live availability and dynamic pricing help the customer control every aspect of their visit while the post-payment process helps expedite the check-in process and invitation management.
Account Ctrl - Oh Baby!
The customer portal available to all users who have completed a waiver. Account Ctrl allows customers to review data about their past visits and view any recorded videos from their sessions. Parents can add or remove children and update details in their waiver, while simplifying the process for future bookings.
Ready to learn more? -

Contact Us