Franchise Request
* required field
About TeamLogic IT
---
Liquid Capital: $51,000
Net Worth Requirement: $251,000
Franchise Fees: $40,000
Royalty: 7%
Training and Support: Available
Home Office: Mission Viejo, CA
CEO: Don Lowe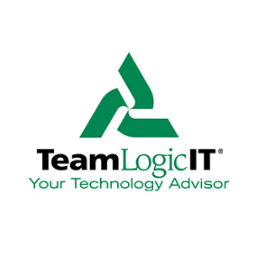 ---
Investement Range $106,375 - $146,300
---
About TeamLogic IT Franchise
The top-rated IT franchise excels at helping small and medium-sized businesses do more with less
TeamLogic IT is one of the most forward-thinking IT franchises in the nation. By focusing on helping small and medium-sized businesses navigate the ever changing world of technology, and by delivering solutions that keep these businesses safe, secure and operational, TeamLogic IT has emerged as a trusted, top-rated brand. Founded in 2005, TeamLogic IT has grown to over 200 locations across the nation, and with a business model that emphasizes reliable recurring revenue streams, tech-savvy entrepreneurs are drawn to TeamLogic IT in growing numbers.
TeamLogic IT has been at the forefront of the evolution in this rapidly growing segment for years. The break-fix model that dominated the IT industry for years is no longer acceptable to small and medium businesses who require the 24/7 consultative approach and comprehensive solutions that TeamLogic IT delivers. As a business opportunity, this focus on Managed IT Services provides our franchise owners the opportunity to meet a real need in their community, while also benefiting from predictable cash flow in a business designed for growth.
What is a TeamLogic IT Franchise?
Why investing in a top-rated IT franchise is a wise career choice
When you're in the IT business, staying ahead of the curve is of paramount importance. TeamLogic IT, one of the leading IT franchises in the nation, has been ahead of the curve since our founding in 2005. By focusing on a comprehensive, solutions-based approach to IT services for small- and medium-sized businesses, TeamLogic IT franchise has helped usher in the concept of Managed IT Services into the mainstream.
Before Managed IT Services became the norm, the industry was beset by a break-fix model – meaning that IT companies were only called when something was broken. However, in the age of cyber attacks, and the rise in popularity of e-commerce coinciding with a commitment to data privacy, businesses cannot wait until something goes wrong, because if it does, the results can be devastating.
Managed IT Services is where TeamLogic IT excels. TeamLogic IT was created to become the go-to IT team for small- and medium-sized businesses. We offer fast responses to IT challenges; but more importantly, we act as an IT advisor to our customers, monitoring their vital IT systems to prevent problems and eliminate downtime. We also analyze their businesses to recommend specific technology solutions that can help them grow. We're not just the people that business owners call when something breaks; we are business partners who provide guidance and access to new technologies that can help make our clients more efficient, more secure, and ultimately more profitable.
TeamLogic IT Hits a Sweet Spot in the Market
While Managed IT Services was once a niche segment of the larger IT Services industry, it is rapidly becoming a dominant force. Small and Medium Enterprises (SMEs) are increasingly using these services to make use of its numerous advantages for instance, controlled IT costs, increased efficiency and competitiveness, and reduced risk, among others.
This is exactly what TeamLogic IT franchise owners help their clients with everyday. As their Managed IT Services provider, they not only keep their networks running smoothly, but they also provide valuable assistance with data security, transitioning to the cloud, consultation on what software to buy, and more, in order to deliver a customer-focused experience that allows their clients to focus on growing their businesses. And because Managed IT Services contracts are long-term, this creates the opportunity for a lucrative, recurring revenue stream. It's a win-win.
Our sweet spot, and where we do well, is in working with the companies that have outgrown their local IT service provider but are still too small to work with an enterprise IT company. In reality, every small business in the U.S. needs us to some degree. Business owners have never been more sensitive to their dependence on technology; IT drives productivity and, ultimately, profitability. We tend to talk very little about technology with our clients and a lot about business. What happens when their technology fails? How much will business be affected? We help our clients leverage technology to run their businesses better and more profitably – this is a services business, and customer service is king.
You Don't Need IT Experience to Own a TeamLogic IT Franchise
In a business that is so tech-savvy, you might think that you need to be a hyper-proficient IT professional to be successful with TeamLogic IT. While a large percentage of our franchise owners do have significant IT experience, many of our franchisees did not have any before franchising with us.
The reason why both groups succeed is because we're extremely selective in who we award franchises to. We want to be sure that you have a passion for technology, your community, and are driven to run your business like a CEO.
New franchisees are supported from the moment they sign the franchise agreement, starting with TeamLogic IT University, a 6-day, intensive training session on virtually every aspect of your new business that is held at corporate headquarters in Southern California.
We are very hands-on with new franchisees, We require all TeamLogic IT owners write a business plan annually. We teach our franchisees how to manage their businesses by looking at their financial statements, rather than using their checkbooks as a metric of how well their business is doing. We do one-on-one coaching sessions, we also host group sessions and members of our executive team routinely make trips into the field to assess our franchisees in their businesses. From a franchisee perspective, the expertise of our operational staff, training staff, product technology staff, sales staff and our marketing staff is only a phone call away. We're accessible, but more importantly, we're accountable.
TeamLogic IT has leveraged its national franchise network to provide unique advantages to franchisees. One example: a 24/7 call center that end-users can use to get help. Another is our branded managed IT solution, SystemWatch IT, which provides continuous monitoring of clients' computers and networks and automatically installs critical patches. These solutions allow TeamLogic IT franchisees to offer amazing value to customers without having to be constantly on call.
Marketing & Business Development Support
TeamLogic IT Franchise provides its Managed IT Services franchise owners with marketing support, sales training and more
There are over 30 million businesses in the United States in 2020, according to Fundera. About 1 million of them fit the profile of an ideal TeamLogic IT franchise customer. The demand is massive. The key for growing a successful TeamLogic IT business is to get in front of those customers and help them understand the services you can provide.
Here is how we do it:
TeamLogic IT Franchise Marketing Tools
TeamLogic IT franchisees are trained on an integrated marketing and sales approach which encompasses the use of multiple media to build local brand awareness and generate and nurture lead opportunities. The integrated marketing system includes:
TeamLogic IT provides you with a local website that is optimized for the search terms that potential customers use when they are looking for help. Franchisees can customize portions of their local sites to reflect the personality of their business and add customer testimonials that build the trust of sales prospects. The website also provides a resources section that allows customers to download trending technology articles, case studies, whitepapers and other materials, and the site serves as an ongoing marketing piece for your business.
A variety of high-quality brochures help position your business as a professional IT services firm. Combined with sales support flyers and presentation templates you'll make a lasting impression on the prospects you meet with assuring them that you are the right choice for their IT needs.
TeamLogic IT develops a verified list of 1,500 to 2,000 potential business customers for you to market to when you launch your business. Direct mail postcards are an ideal way to build brand awareness and deliver targeted messages to your intended audience.
Email is another great way to target specific industries with tailored messages, and it works especially well alongside direct mail. Monthly email newsletters and a variety of pre-built templates also build client loyalty and can keep you top-of-mind with qualified prospects.
One of the best ways to build your reputation is by sharing useful information to educate your prospects and clients about emerging IT issues. By establishing yourself as a thought leader, you gain credibility, which helps you earn business. TeamLogic IT's corporate staff produces a blog located on your local website that provides articles on trending technology topics that position local franchisees as experts in all areas of IT support and consultation.
TeamLogic IT franchisees are encouraged to join organizations that will allow them to connect with other business owners in their community. It's an invaluable way to learn about local businesses, get referrals and earn the interest of people to whom you have been marketing.
TeamLogic IT businesses use vehicles wrapped in promotional graphics, which serve as mobile billboards for your services and increase brand awareness. Over time, they can generate millions of impressions on potential clients.
The tools mentioned above represent just a fraction of our marketing system. By combining these tools and others, you will generate a steady stream of leads that you can then convert into clients.
TeamLogic IT Franchise Sales Training and Coaching
Generating sales leads is great, but it's critical to know how to evaluate those leads and convert the best potential clients into customers. TeamLogic IT provides franchisees with ongoing sales training and sales coaching to help franchisees manage their sales pipelines and get better results.
We offer coaching and tactics to help you win more customers and introduce new services to customers you are already serving. It's especially useful for franchisees who may not have done a lot of sales in the past, or for franchisees who have established a strong business and are eager to take it to the next level.
Sales can be intimidating to some people, but it shouldn't be. It's about having confidence in the value that you can offer clients, listening to them and then finding ways to meet their needs.
If you are willing to reach out and engage with potential customers, TeamLogic IT's support team can provide coaching to hone your skills and help you evaluate your sales pipeline.
What Type of Customers Do We Serve?
They generally have high revenue per employee and rely on technology to deliver services to their customers. They also have between 5 and 50 employees — they are big enough to need strong systems that allow them to collaborate effectively, but not big enough to have their own IT staff. Often, they are professional- and practice-based service companies.
Healthcare providers
Physicians' practices and dental offices rely on technology to deliver patient care, keep track of patient records, handle billing, make appointments and coordinate with other healthcare professionals. If their systems aren't running smoothly, and they are forced into downtime, they can quickly lose thousands of dollars. If their data is not secure, they can be liable. By providing stable systems, security and backup solutions, TeamLogic IT franchises are able to eliminate expensive headaches.
Law offices
Lawyers generally make their living through hourly billings, and if their systems prevent them from working, they also prevent them from billing. That means computer problems can quickly cost a law office significant revenue. At the same time, lawyers handle sensitive information for their clients, so data security is critical. Accessibility is also important, and providing both security and accessibility requires strategic deployment of IT solutions.
PR and advertising agencies
Communications professionals maintain vast troves of information that is used to craft marketing campaigns for their clients. If image files and background data are missing or hard to find, precious time is lost. Like a lawyer, if a PR agency isn't pitching for a client, they aren't billing.
Financial services providers and boutique investment firms
Wealth management is big business, and wealth managers rely on secure data and responsive systems so they can adjust portfolios quickly while keeping track of every penny. A system outage can cost their clients tens of thousands of dollars in lost opportunity, and it doesn't take too many outages to send high net-worth individuals shopping for a new investment firm.
What do these companies have in common?
They cannot afford downtime. They cannot afford to lose data. They cannot afford major disruption. The value of managed IT services is crystal clear and compelling.
That's a tiny slice of our customer base for managed IT services. Our customers also include biotechnology firms, ambulance providers, trucking companies, manufacturers, retailers, hotel chains and many, many others.
How Do I Hire Techs?
TeamLogic IT assists their franchisees with the hiring process
TeamLogic IT franchise owners do not provide the technical support they deliver to their clients – their technicians do. Instead, our franchise owners act as the CEOs of their businesses, and spend the majority of their time interfacing with their customers, driving sales, and networking in their communities to build their book of business.
This means that hiring the right technician is key to the success of a TeamLogic IT business. You'll need someone with the right combination of skills to serve most of your customers' needs. As you grow, you'll want to bring on more technicians who have additional skills and can expand your capabilities.
How do you make sure you are hiring the right person?
We help. TeamLogic IT's corporate office has developed employment ads and job descriptions that will help you attract the right candidates, and we will participate in the interview process to identify the technicians with the best technical and personal skills.
Technicians like working for TeamLogic IT because we allow them to use their core skills without having to focus on sales. This is a highly-skilled position that is well compensated, and TeamLogic IT franchise owners are proud to provide good jobs to people in their community.
What Kind of Training is Offered?
TeamLogic IT franchisees receive 6 days of training at headquarters and ongoing coaching
TeamLogic IT provides new owners six days of classroom training for two people at our headquarters in Mission Viejo, California, and an additional 27 hours of pre-opening training that is conducted online or through webinars and phone consultation. The training focuses on the company's four operating systems: Employee Management, Financial Management, Sales & Marketing Management and Technical Management. Operations manuals are provided to support and reinforce the training and serve as an ongoing reference.
The training provides an overview of sales and marketing, the technology that powers the business and how to provide oversight, business and financial management and human resources. They also learn about all the resources that are available through the Business Management Support System, which provides a database of knowledge as well as a message board that connects all TeamLogic IT owners and technicians. It allows you to get quick answers to any tricky questions — assuming the corporate office doesn't answer you first.
TeamLogic IT offers exceptional ongoing support
The week of training provides a broad overview of the business, but the long-term value comes in TeamLogic IT's dedication to ongoing support. TeamLogic IT's corporate team draws from a deep talent pool, thanks to the investment in the brand by Franchise Services Inc., which means franchisees have A-players supporting their business.
The time is now to open your TeamLogic IT franchise
With more than 140 franchise locations in 35 states, TeamLogic IT has become the premier technology services franchise, and it is well-positioned to capture a significant share of the growing managed IT services market.
Ready to learn more? -

Contact Us