Franchise Request
* required field
About Zoom Room®
---
Liquid Capital: $50,000
Net Worth Requirement: $250,000
Franchise Fees: $49,500
Royalty: 8%
Training and Support: Available
Home Office: Culver City, CA
CEO: Mark Van Wye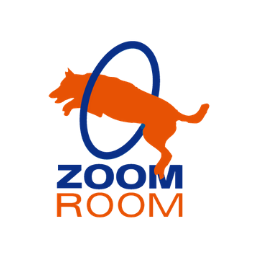 ---
Investement Range $168,280 - $358,780
---
About Zoom Room® Franchise
How do you develop the best pet franchise? Zoom Room® is a venture-backed indoor dog training gym with an emphasis on socialization. Our motto: We don't train dogs. We train the people who love them. We appeal strongly to millennials and well-educated active individuals, especially women. Our key revenue streams include dog training classes, socialization events, and retail products.
Investment is quite low compared to other pet franchises. A Zoom Room requires a small footprint (under 3000 sq ft), minimal staff (2 people), and may be zoned absolutely anywhere. As clients accompany their dogs at all times, liability is extremely limited.
The model's six-figure profitability is driven by passionate loyalty. Clients are retained for years with lifetime spending almost 100x the cost to acquire. Zoom Room boasts more 5-star ratings than any other dog training business in America. Plus a willingness-to-recommend score comparable to the level of Apple or Amazon.
Zoom Room works closely with animal rescue and other charitable organizations. It quickly becomes the epicenter of the dog-loving community. You will host countless memorable and well-attended events for responsible dog owners and their pets.
TRAIN.
The Zoom Room is not a drop-off training facility. We train owners to train their dogs, and to more deeply understand, communicate and bond with their pets. Everyone knows that a tired dog is a happy dog. We also believe that a smart, well-trained dog is an even happier dog. Not to mention one with delightfully ecstatic owners.
The majority of our clients come to us in need of basic obedience or puppy training. But once inside, they're exposed to the agility course, rankings posted on the chalkboard for our popular Agility League. So much of our brand imagery revolves around agility. This inspires aspirational thinking. Owners are excited to master obedience, then continue on to agility. (As well as other coursework like Therapy Dog training, Urban Herding, Pup-lates®, Scent Class and more.)
SOCIALIZE.
The Zoom Room is a dedicated canine event center. Yes, you can party with your dog. And your friends. And their dogs. We have an incredible array of special events. All of them designed to present you and your dog with an unprecedented opportunity for socialization.
Our social offerings include Playgroups, Agility League, Dog Birthday Parties, Special Events, Charitable Fundraisers, Meet-up Socials, and even Doggy Disco® parties.
There's a method to this madness. While these social activities are fantastic fun for the owners, dogs require socialization for optimal long-term development. Exposure to novel sights, sounds, smells, people, and other dogs in a safe, clean, expertly-supervised environment is key to a dog's well-being and happiness.
SHOP.
At the Zoom Room, we carry a full line of hand-picked, eco-friendly, solution-oriented pet training products.
Our pet retail selections have a consistent theme: practical benefits for clients and their dogs. Each item extensively tested by us before it is approved. And we set up our franchisees for success with a wide range of differentiated pet retail products not readily available elsewhere.
We pride ourselves in providing an exclusive value-added bonus: extraordinary product knowledge. Franchisees receive an incredible level of training on every product we offer. Our customers discover they aren't just getting great products, but great service as well, with personalized attention and recommendations.
Where are We Located?
The Zoom Room was designed to serve a metropolitan community. Prime territories are widely available, but filling up fast. Our pet franchise is offered in all U.S. states except Hawaii, North Dakota, South Dakota.
Our zoning is retail, so you'll enjoy enormous flexibility when finding the perfect spot. And we have a national real estate team at your disposal, at no additional cost. They will assist you at every step in finding and securing your new business site.
Pet Franchise Comparison
If you're considering a pet franchise, the Zoom Room presents a robust alternative to traditional pet services like dog daycare. Ideal territories are available across the U.S. at an extremely low start-up cost. Besides being more affordable, we've also eliminated many of the headaches traditionally associated with pet franchises:
ZOOM ROOM

Zoned for Retail

Only 2 people working at a time

Small footprint: about 3000 sq. ft

Easy build-out

Minimal insurance coverage

Limited liability: owners are always in control of their own dogs

Low start-up cost around $250K

Low overhead – mostly rent on 3000 sq ft

All prime territories available

No other leaders in the space (opportunity for brand to dominate in dog training)

DAYCARE FRANCHISE

Zoned Industrial

Manage extensive staff; large payroll

Typically 10,000 sq. ft+

Expensive drainage and air ventillation system per health requirements

High insurance cost

High exposure to risk as dogs are always left in your care

Start-up cost near $1,000,000

High overhead – payroll, rent, insurance, consumables, etc.

Crowded marketplace, hard to find a territory with room for expansion

Highly competitive space with market share split
Financial Solidity & Security
Venture Backed

- Unmatched financial support for an emerging brand

Own the Region - Control premium territories – 3 stores for only $120K
Recession-Proof -

Experts highly regard Pet Sector, even in a down economy

Validation Excellent -

All current franchisees are profitable & have renewed

Real Estate Team -

Zoned retail & under 3,000 sq ft – our team is there for you

Fast-Growing -

Dozens of new inquiries each week from all over the U.S.
Operational Excellence
Ideal Demographics

- Strong appeal to Millennials & Whole Foods shoppers

Incredible Analytics

- Sophisticated tech stack aids with pricing and trend prediction

No Seasonality

- Rain, sleet or snow, bad weather drives business up!

Targeted Marketing

- Full marketing & PR support to acquire the best clients

Low Risk

- Eliminate liability, since owners accompany their dogs

Turnkey Business

- Every aspect of this business has been designed for you
Is this the Pet Franchise for you?
Fun, Social & Sporty

- You really can play with dogs all day in your own indoor dog gym

Support the Community

- Throw fundraisers for great rescue groups & causes

Social Media

- Adorable dogs doing awesome things means extra exposure

24/7 Support

- Our team will assist you with every aspect of your business

The Fun Factor

- Did someone mention Doggy Disco®? Parties galore!

Do What You Love

- A great investment, yes – but reward your passion, too!
Ready to learn more? -

Contact Us