Here's how you'll spend your first year of owning a franchise
Category: Entrepreneur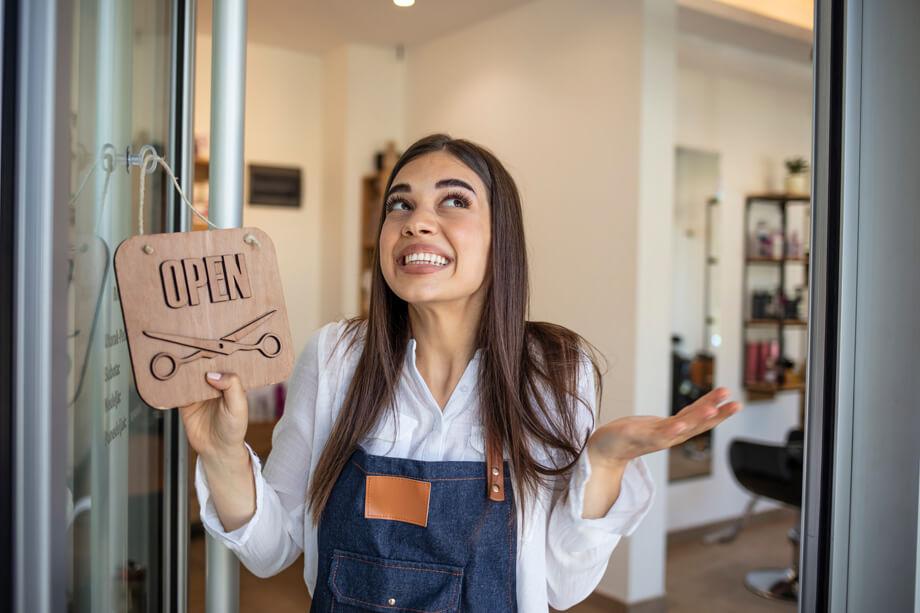 You did it! You made your decision, got your financing, signed on the bottom line – you are now a franchise owner.
Now what?
I wish I could tell you that now, you sit back and watch the money roll in. But it doesn't work like that. Here's what you can expect in your first 12 months of owning a franchise.
Learning the business
Your franchisor wants you to have every chance to succeed under their banner, so you'll go to training. It will feel like a lot. There is so much information to absorb – both about running a business in general and running this business in particular.
You'll have a point of contact on the franchisor's team who is in charge of answering your questions and keeping you on track. At some point, you might reach out to them and ask if there isn't something else – something more active – you should be doing. You're the franchise owner, after all.
They'll tell you not to worry and to stick to the plan. You'll be plenty active in just a little bit.
Learning the systems
By the second month of owning your franchise, you'll start to recognize the ebb and flow of the daily routine. By now you'll understand not only what needs to be done, but why it needs to be done and what value it has to your business.
In the first six months, you'll spend a lot of time on activities that won't be a part of your job description for the long term. Eventually, these tasks will be handled by your employees. But you can't train them without training yourself first. And as the business owner, you need to be ready to jump in on days you're short-staffed or experiencing a rush.
In the interests of budgeting your time, you might want to plan out a weekly schedule of all the things you need to do and learn. As you get more proficient and hire more people, you can gradually spend less time on routine functions like the point-of-sale system and more on business drivers like customer service.
Marketing
You've got no business without customers. Franchise owners have a tremendous advantage over other kinds of business owners when it comes to marketing. Besides having access to ready-made marketing materials like ads and mailers, your franchisor's marketing team is an invaluable source of guidance as you make a plan to bring in your first customers.
Take advantage of those resources. Don't make the mistake of thinking your franchise's name will bring people in the door. You have to let the market know you're here and you're open for business.
Hiring
Your franchisor will help you plan your minimum staffing levels and which roles to hire for first. Be thoughtful about who you hire. On the one hand, the culture you create in the first year will set a precedent for all the years to come. On the other hand, unicorn employees don't exist. It's a rare candidate who checks every box on your ideal employee checklist the day they interview.
One of the advantages of a franchise business is that your franchisor has already developed onboarding and employee training plans. Stick to them.
Once they're hired and trained, trust your employees to do their jobs and allow them the space to make mistakes. Don't be the kind of boss you left the corporate world to escape.
Making mistakes
Speaking of mistakes, expect to make a few yourself. One of the most thrilling parts of being an entrepreneur is taking risks to grow your business. There is no success without risk. But by definition, taking risks means you will occasionally fail.
Don't beat yourself up over failures. Cut yourself some slack and remember you're trying something new. Learn from your mistakes. Talk them over with your point of contact at the franchisor to understand what you can do differently next time.
Managing stress
The first year of owning a business can be stressful. You're learning a lot, managing a lot, and not yet seeing much return.
While your new franchise might feel like the most important thing going on in your life, don't neglect your family and friends. Make time for them. Talk about your stress with sympathetic people you trust.
And take care of yourself. If you're not careful, business stress can wear down your health and relationships, and you'll need both of those to enjoy your future success.
Every franchisee's path is a little different. It's influenced by your franchise, your industry, your local market, your management experience, and even your personality. Regardless, it's safe to say you should expect a year of highs and lows as your business takes shape. By your first anniversary, you'll be amazed at how much you've grown and at the impact owning a business has had on your life.