The best job for veterans might be owning a franchise
Category: Entrepreneur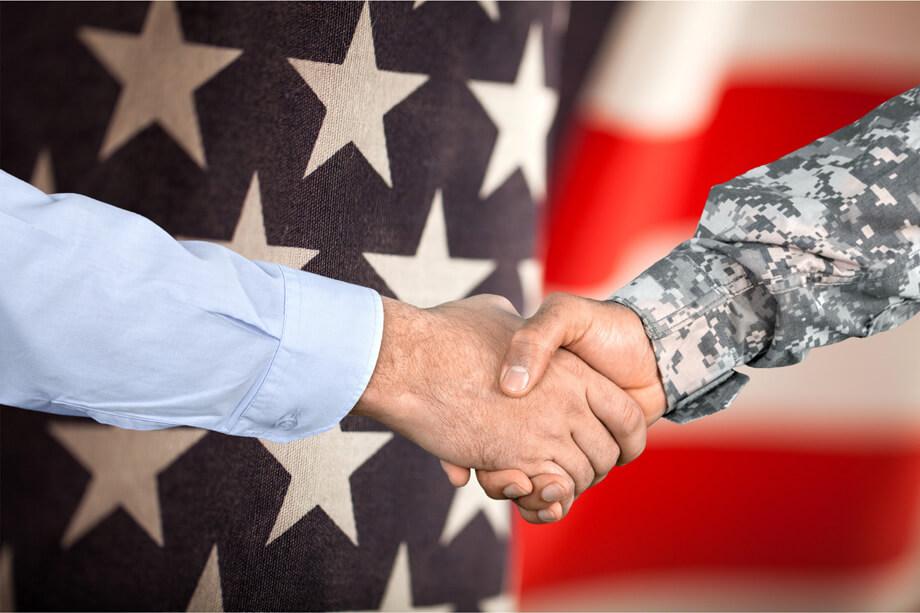 The best job for veterans might be owning a franchise
After serving their country with honor and earning re-entry to civilian life, veterans often find themselves wondering, "What's next?"
For many, the answer lies in starting their own franchise business. According to the U.S. Small Business Administration, roughly a quarter of veterans have expressed interest in operating a business, and the International Franchise Association reports 1 in 7 American franchise locations is veteran-owned.
Some of the skills mastered in the military transfer perfectly to managing a business.
Leadership – Military service hones the ability to gain the trust and respect of others and to keep a cool head under pressure – crucial skills for running a business.
Teamwork – Running a franchise means leading a team of employees and also working with partners at the corporate parent to keep the company moving forward – not unlike the teamwork involved in military divisions.
Dedication – Veterans don't give up when the going gets tough, and neither do successful franchise owners.
Hard work – Veterans understand how to do what needs to be done to achieve a goal. This is a critical quality in a franchise owner.
Strategy – Military experience exposes veterans to scenarios in which they need to create a plan to achieve a goal. That kind of two-steps-ahead strategic thinking is vital to anticipating change and growing a business.
Franchise ownership vs. civilian jobs
After their time in the service, many veterans feel out of place in the civilian workforce. Typical 9-to-5 jobs rarely give them the sense of purpose their military service provided. They no longer feel like they are part of a bigger mission.
At the same time, starting a business from scratch can be intimidating. Many veterans find upon leaving the military they miss the rules and structure their branch of the service provided. They report feeling overwhelmed and having difficulty making decisions.
Franchise ownership gives veterans the structure in which they thrive. They have no trouble meeting the various rules and requirements franchise companies have for franchisees. Their operational and strategic skills give them insight into the most efficient ways to reach corporate goals.
Owning a franchise is also fulfilling to veterans in a way that being an employee simply is not. The business is their own; they have a stake in the game. Its success or failure depends on them. For many veterans, that is an opportunity to step up and shine.
Veteran benefits
Franchisors are well aware of how veterans are poised for success in franchise ownership. Hundreds offer incentives to veterans who invest in their companies, from reduced franchise fees to waived training fees for partners.
If you've left military service and wonder "what's next," reach out to one of our franchise consultants for a free consultation on which businesses would be a great fit for you.